Trending:
Which cats are best for families with children: they love to play and are always affectionate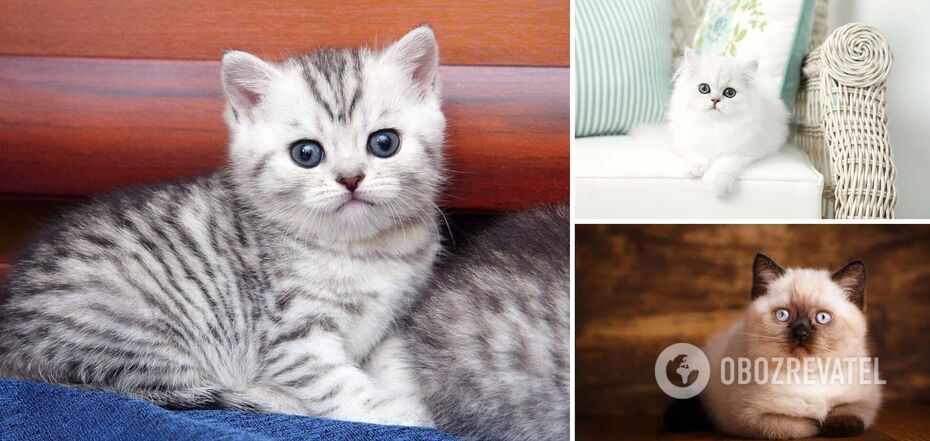 What breeds of cats are best with children
Each breed of cat has its own characteristic features: some are characterized by a docile and gentle nature, while others have an independent disposition. Looking for family favorites, you should pay attention to breeds that love to play with children and are always affectionate.
For example, massive Maine Coons are usually sociable and very intelligent, Redgols are ideal companions, and Sphynxes love cuddles. The spruce pets publication has released a ranking of the most affectionate cat breeds.
Ragdoll
If you are looking for an affectionate and unpretentious in care cat - pay attention to the Ragdoll breed. These cats are unique companions, they will tail you from room to room, will be bored while you are away from home, and even like dogs can bring you toys to play with.
Scottish Fold
This is a very calm and gentle breed. The characteristic feature - curved ears - these cats got due to mutation. Scottish Folds are very sociable, playful and cheerful. They will be adored by everyone - both children and adults.
Sphynxes
Sphynx owners say that these cats are like a "live heating pad", because they are very tactile, love stroking and cuddling, and at night they will definitely come to your bed to warm up. Sphynxes are very "tame" cats that will gladly sit on your lap.
Maine Coon
Maine Coons look formidable and angry, but they are a very gentle and sociable breed. They are often chosen as a gift for children, because Maine Coons get along well with the youngest.
This breed is also characterized by intelligence, they can be taught different commands. The history of origin is interesting - there are still discussions around it. According to one version, the ancestors of modern Maine Coons traveled with the Vikings, according to another - Maine Coons emerged as a mixture of cat and raccoon.
Persians
Persian cats are furry sloths, characterized by activity only in childhood. With age, Persians become almost the laziest breed. Calm, affectionate, slow - these cats will be a real decoration of the house. However, it should be noted that Persians are not very fond of strangers, so they may be wary of guests.
Siamese cat
Siamese are very active and social cats. If you are looking for a calm and silent pet, you should definitely not choose a Siamese. This breed likes to "talk", it will follow you around the apartment, responding with interested meows to your every phrase. Perhaps that is why Siamese are often chosen by single people.
Bombay cat
They are real little panthers, characterized by a playful and cheerful character. Bombay cats get along well with other animals, but do not like strangers in the house. These cats should not be left alone for a long time.
Tonkinese
This breed is characterized by incredibly beautiful blue eyes. Externally, the Tonkin cat is very similar to the Siamese cat, but the character is more balanced and calm.
The Tonkinese cat, or Tonks, is a mix of Siamese and Burmese breeds. They are very fond of petting and will constantly ask for your attention.
American Shorthair Cat
American Shorthair cats are a very popular breed. They have a gray color with stripes and expressive green eyes. They are both affectionate, sociable and independent breed.
They love to snuggle, but they will not impose themselves.
Birman cat
This breed is characterized by loyalty and faithfulness. They are very attached to their owners, but they can sometimes behave independently and aloofly. The Birman cat is an excellent companion and is characterized by a non-aggressive nature.
Previously, OBOZREVATEL told how to originally name a cat and cat.
Subscribe to OBOZREVATEL channels in Telegram and Viber to keep up to date.