Trending:
Which cat breeds are the biggest: suitable only for the house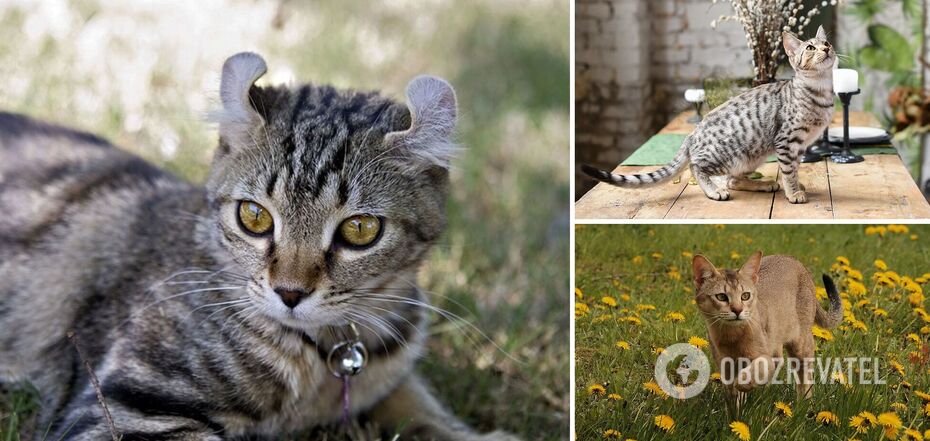 Highlanders, savannahs and chowzies have inherited their large size from their wild ancestors
The miniaturization of cats is one of the major advantages that has made them favorite pets. But have you ever tried to cuddle a giant cat? The experience is hard to compare to anything else. But there is one small problem - such a creature may need more space than a typical city apartment.
Omlet has compiled the top seven largest cat breeds. It's best to keep them indoors or let them outdoors. Let everyone see what a huge beauty you have.
Savannah
This breed was bred by crossing a domestic cat with a wild serval. The result was an amazing creature with long legs and a corresponding height of up to 45 cm. Savannah can weigh up to 13 kg and even more. But really big grow the first 1-2 generations from the moment of crossing with serval, further savannahs become closer in size to their domestic relatives.
Maine Coon
The debate about whether or not Maine Coons are the biggest among domestic cats continues, but the fact remains that they are huge. The weight of a male Maine Coon can exceed 12 kg, and the length of the torso - more than 1 meter. The breed is distinguished by a luxurious coat of thick wool and characteristic tassels on the ears.
Norwegian Forest Cat
Norwegians are distinguished by their "triple" coat. In addition to the undercoat and fluffy coat, they have long blood hairs along the spine on the tail. Due to this, it is the tail that is the unique decoration of the breed. The weight of such an animal reaches 10 kg.
Ragdoll
Of all the cat breeds, this one is probably the most prone to cuddling with humans. The name of the breed translates from English as rag doll. This is due to a specially bred breed trait. If you take a ragdoll in your arms, its muscle tone decreases and it practically sprawls in the embrace. However, you can't carry such a joy for a long time - the cat's weight can reach 9 kg.
Highlander
This breed is in the creation stage and the breeders' efforts are aimed at breeding one of the largest cats. Males of the breed can reach 10-11 kg in weight. A characteristic feature of Highlanders are twisted ears. Also, unlike many domestic cats, they like to bathe in water.
British Shorthair
Plush cheeks, for all their phlegmatic nature and love of lying on the couch, are actually one of the largest breeds of domestic cats. They can reach up to 8 kilograms in weight and even exceed this figure. This is quite an old breed that has won the hearts of cat lovers with its affection.
Chausie
Another relatively new breed. It was bred by crossing a domestic cat with a wild reed cat. The result was an animal with a "wild" appearance and quite "domestic" temperament. Chausie does not like to sit in place and needs walks in the fresh air. And the weight of such a cat can reach 14 kg, although cats weighing 17 kg have been recorded.
Earlier OBOZREVATEL told about the most affectionate breeds of cats.
Subscribe to OBOZREVATEL channels in Telegram and Viber to be aware of the latest events.