Trending:
Which animal is odd: a confusing puzzle for people with high IQs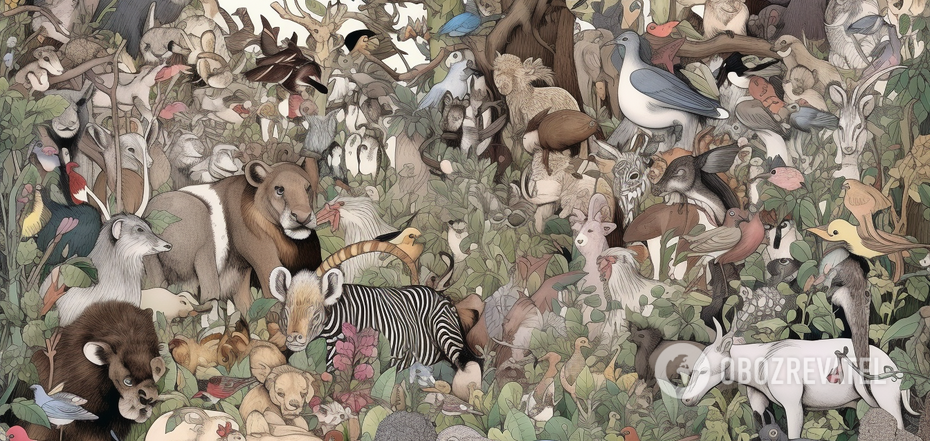 One out of 14 animals stands out in a picture
We are used to puzzles where you have to look for some hidden element. Today's puzzle is not like that. Here, all the characters of the puzzle are in the palm of your hand. You can look at them carefully, but you will not find an answer. This time, you have to approach the riddle logically.
The image, published by Jagran Josh, contains one animal that is out of the ordinary. It is this animal that you have to find. Try to answer in 9 seconds.
You can see 14 different representatives of the fauna on the puzzle. Predators and herbivores, large and small, inhabitants of dense forests and open spaces, representatives of all continents. But there is only one specific way to group them so as to find out which creature is the odd one.
If you can't find the answer in 9 seconds, don't give up right away. The answer is not that complicated. You just need to think about the options a little bit. Solving the problem on your own will not only make you happy but also benefit you because your brain will train and will have a direct benefit from receiving happy hormones.
Thus, look at the picture carefully and choose your answer, justifying it. Only then proceed to the correct answer posted below.
The extra animal in this picture is a cow. Among all the animals depicted, it is the only one that is domesticated, the rest are wild.
Earlier, OBOZREVATEL published a puzzle, in which you to find a hidden image of a rabbit on a lawn.
Subscribe to OBOZREVATEL Telegram and Viber to keep up with the latest news