Trending:
Where you can't go in shorts: you may not even be allowed to enter the doorway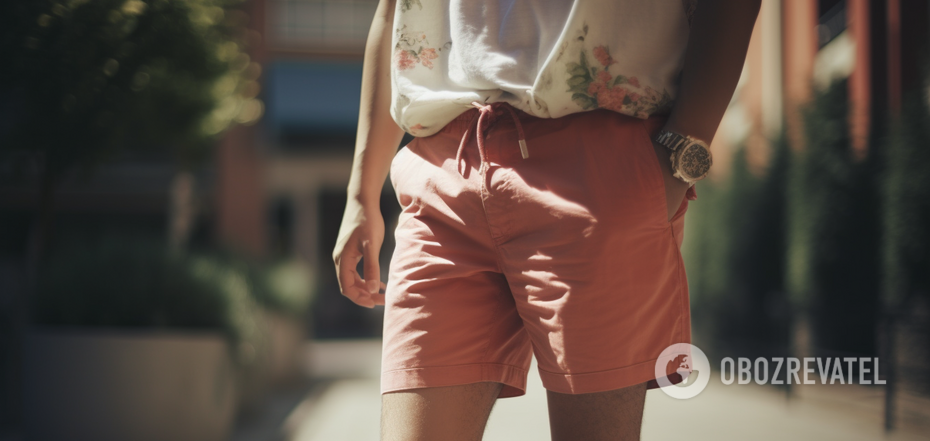 A person in shorts, regardless of whether he is a man or a woman, will not be welcome everywhere
Shorts are an indispensable companion to the summer heat. In such clothes, you can survive even extremely high temperatures. But the problem is that the dress code does not allow you to wear shorts in every institution.
OBOZREVATEL has compiled a list of places where wearing shorts is not just inappropriate. You may not be allowed inside if you are wearing this item of clothing.
Religious institutions
The rules of many religious institutions, especially churches, provide for a restrained style of dress and do not welcome any kind of nudity. This also applies to shorts. As well as short skirts. Some denominations simply do not welcome this look and may make comments in the church for it, and some may not even be allowed to enter the church at all.
Offices
Even employees in creative professions who have a relaxed dress code at work may not be allowed to wear shorts to work. Especially if this work involves regular meetings with representatives of other companies.
Government agencies and other institutions with a business casual dress code
The rule here is very simple - if an institution or company requires employees to wear business casual clothes, shorts are most likely an absolute taboo for them. The only exception is wide women's skirt shorts made of suit fabric.
Fashionable restaurants
As a rule, expensive restaurants have an informal dress code that does not welcome the presence of visitors dressed as if they had come to the beach. Therefore, a guest wearing shorts and flip-flops may be asked to leave the premises.
Theatres, philharmonic halls, art galleries
You can easily get to a nightclub or a rock concert in shorts - such events do not impose strict clothing requirements. Instead, institutions of the so-called high art require an appropriate approach to their image. You can come to the drama theatre or the philharmonic in casual style, but without revealing outfits, but it is better to dress in cocktail dresses and suits at the opera house, and evening looks are provided for at premieres.
Earlier, OBOZREVATEL told whether the colour of clothes really matters to protect you from the heat.
Subscribe to OBOZREVATEL's Telegram and Viber channels to keep up with the latest news.