Trending:
When to plant spring primroses: they will sprout as soon as the snow melts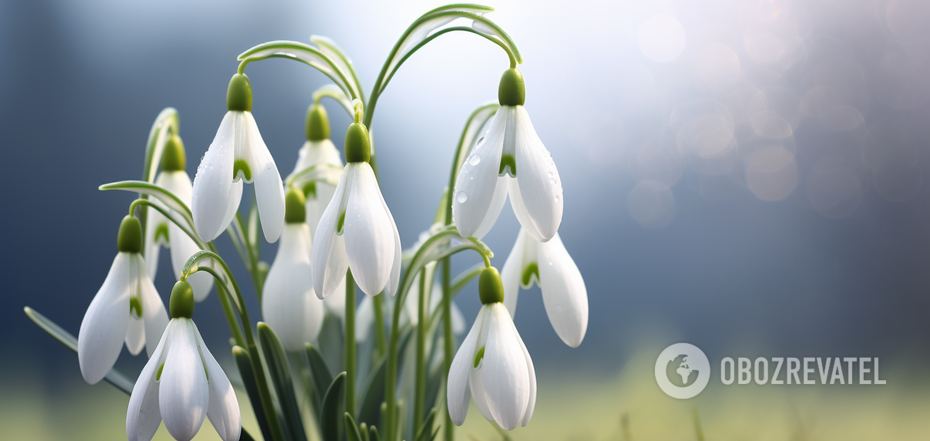 The plants will overwinter well if properly planted in the ground
Nothing makes you feel like spring is coming like the primroses that appear in a flower bed as soon as the snow melts. But in order to ensure this exciting moment, you need to take care of planting the right plants in the fall.
OBOZREVATEL has gathered information on what exactly should be planted before the cold weather in order to get lush flowering in the spring before anyone else. And how to do it correctly so that the flowers take root well and successfully overwinter.
What to plant
Many primroses are bulbous plants, so they need plenty of time to take root and take root in the flower bed. Such flowers include snowdrop, spring snowdrop, crocus, and wild tulip. In early spring, sleeping grass, primrose, snowdrops, liverwort, and oak anemone also bloom. All of them can be grown in your own garden.
How to plant primroses correctly
Primrose bulbs are planted in the soil starting in the second half of September. And continue throughout October, weather permitting. It is important to take into account one simple nuance: the smaller the bulb, the earlier the plant should be planted. Such flowers are sensitive to cold weather, so they need time to prepare for winter.
If the plant has a large bulb, such as a daffodil or tulip, you shouldn't rush. The ideal time for planting them is when the soil temperature drops to a stable 6-7 degrees. Under such conditions, these plants take root best when planted in the fall.
An important note of caution
Many primroses are rare plants and are included in various nature protection lists. Therefore, you should buy them for planting only from trusted official suppliers who do not engage in poaching and breed them in accordance with all the rules. It's also important not to buy bunches of primroses in the spring to preserve them in nature for the future.
Earlier, OBOZREVATEL told you how to properly prune lilacs in the fall so that they bloom magnificently in the spring.
Subscribe to OBOZREVATEL's Telegram and Viber channels to keep up with the latest developments.