Trending:
When to pick grapes: secrets that not everyone knows about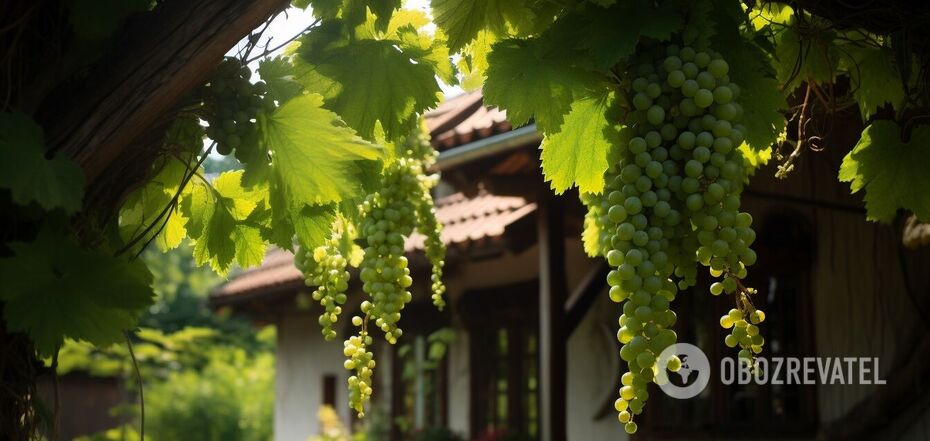 When to harvest grapes
Timely harvesting will ensure rich flavor and useful properties of the fruit. Because even a small deviation from the terms can cause damage to grapes.
In Ukraine, the owners can start harvesting as early as mid-September, but it all depends on the variety of culture. OBOZREVATEL has collected tips that will help to determine the time of harvesting fruit.
Most people start harvesting exactly with white varieties of grapes, which are often made into wine. Table grapes can be on the branches even before frosts, but after it is torn off, it should be eaten immediately, because it will not be stored for a long time.
To recognize whether the grapes have reached, you can by the following signs:
The fruit stalk of the bunches becomes stiff and rough;
Ripe berries have a strong and pleasant odor;
White grapes can be harvested when their skins become thin and transparent;
Blue grapes have a richer flesh, so the skin of ripe grapes should be dark;
The seeds are light brown and easily separated from the pulp;
The berries are easy to tear off from the bunches.
Start harvesting in the afternoon, when the berries are dry from dew. During the rain and three days after, it is not worth tearing grapes, because wet fruits quickly spoil.
To collect a quality harvest, you need to carefully and correctly cut the fruit. It is better to collect grapes in a flat container, so as not to damage them.
Also pay attention to bunches where there are rotten berries, because they can affect not only the quality of products, but also cause various diseases.
Earlier OBOZREVATEL told how to pickle grapes for the winter, so that it tasted like olives.
Subscribe to OBOZREVATELchannels in Telegram and Viber to be aware of the latest events.