Trending:
When to harvest carrots and beets to store the crop all winter long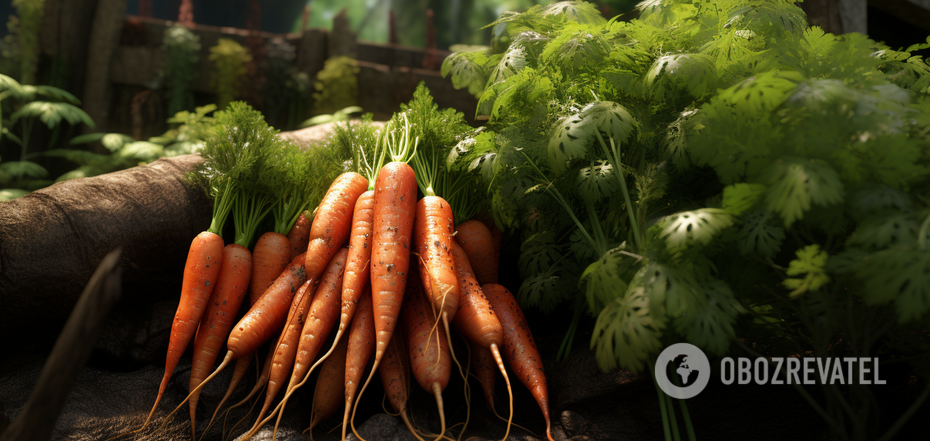 Timely harvesting of root crops is as important as their storage conditions
It's harvest time for vegetable gardeners. To protect the fruits, it is important to do everything on time and then store the harvested goods properly so that they do not spoil throughout the winter. In particular, this applies to root vegetables such as carrots and beets.
OBOZREVATEL spoke about all the nuances. They are based on the advice of experienced vegetable growers who have been engaged in the cultivation of these crops for more than one year.
Do not hurry
Carrots and beets can be considered ripe already in early September and technically they can be dug. But experience shows that they can gain up to a quarter of their additional weight in a few extra weeks. Warmer weather and more frequent rains encourage fruit growth. Therefore, if you want to collect a large harvest, it makes sense to wait until the second half of September or until the first half of October, when there are still no frosts.
To protect carrots and beets from low temperatures, they can be dipped in soil. The soil should cover the above-ground part of the root crops.
How to harvest root crops properly
Pulling vegetables can damage them. Therefore, beets and carrots are harvested by digging them out of the ground with a shovel or fork. Each plant should be dug up from the side and then taken out, holding the haulm. It is better not to tap the fruits as they can be damaged. It is safer to clean the soil with your hands.
Harvest the crop in the morning in dry weather, so the fruits will have time to dry in the sun. It is better to lay them here on the bed, putting a film underneath. Beets and carrots can be turned several times during the day. When they are dry, you just have to cut off the haulm with a sharp knife. Try not to cut the pulp.
How to store root vegetables properly
The harvested crop is dried in the shade. A day or three later, it will be ready for stacking for long-term storage. Before this, root vegetables are picked, leaving only whole and undamaged ones. Then they should be placed in boxes with good air access.
The conditions of the cellar are ideal. If you don't have one and plan to store them in the apartment, then they will need additional protection. To do this, prepare a solution from ordinary clay mixed with water, in which you will need to dip each fruit. When the crop is dried, put it in cardboard boxes and place it in a place with no sunlight or excess moisture. This can be a pantry or another cardboard box if there is no such room.
It is also important to observe the correct temperature regime. The temperature in the place where vegetables are stored should be warm, but not high. They will not withstand cold temperatures either.
Earlier OBOZREVATEL shared how to store harvested onions properly.
Subscribe to OBOZREVATEL channels on Telegram and Viber to be aware of the latest events.