Trending:
What's not too late to plant in the vegetable garden: harvest in September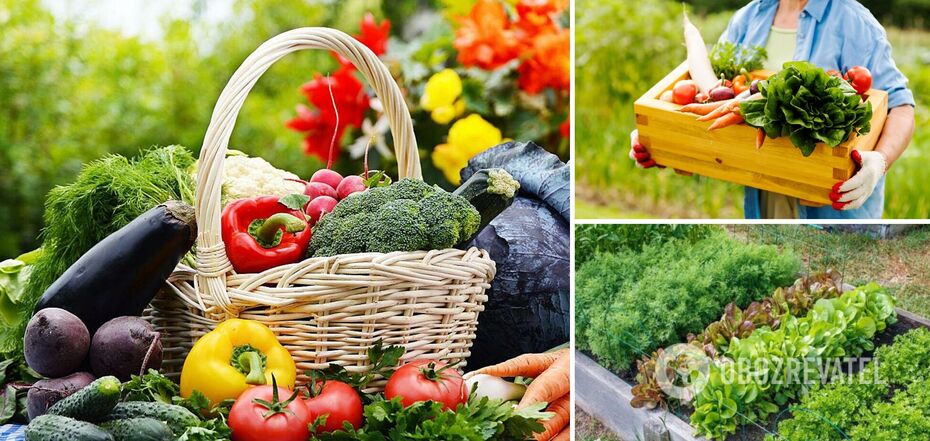 What can be planted in the vegetable garden at the end of summer
August and September are usually considered harvest months. But experienced vegetable gardeners recommend planting some early-ripening vegetables on the beds.
For example, salad crops will have time to please the harvest before the fall. Radish is called the first spring vegetable, and bright pink fruits are associated with the beginning of a new season. However, few people know that radishes can be planted in August and until the end of Indian summer. What crops can be planted in the vegetable garden at the end of summer - read in the material OBOZREVATEL.
Greens and salad crops
All greens are ideal for late planting: dill, basil, arugula, lettuce and various types of lettuce. If you organize watering correctly, you can enjoy fresh herbs until the first frost. Salad crops only need a few weeks to mature.
Beet
Experienced vegetable gardeners say that in August you can even plant beets. This culture is quite unpretentious and well tolerates a drop in temperature in early fall. The flavor of young beets is many times more intense.
Cabbage and radishes
Peking cabbage and radishes can be planted in the greenhouse, providing proper light control, not too low temperature and optimal watering.
Peas and leaf mustard
Peas can be planted in August. It is important to plant it not too deep, lowering the seeds by 2-2.5 cm.
Unpretentious leaf mustard should be planted before September 20, provided that there are no hard frosts yet. Mustard will mature quickly - in 14 days you can harvest the first sprouts.
By the way, many garden crops will be happy to bloom until frost. What flowers can decorate the flowerbed and how to plant them better to get a luxurious garden in the fall - read in the material.
Earlier OBOZREVATEL published the lunar sowing calendar for August and told in what phase of the moon is better not to harvest.
Subscribe to OBOZREVATEL channels in Telegram and Viber to be aware of the latest events.