Trending:
What you should never ask your neighbours for: 5 things that spoil relationships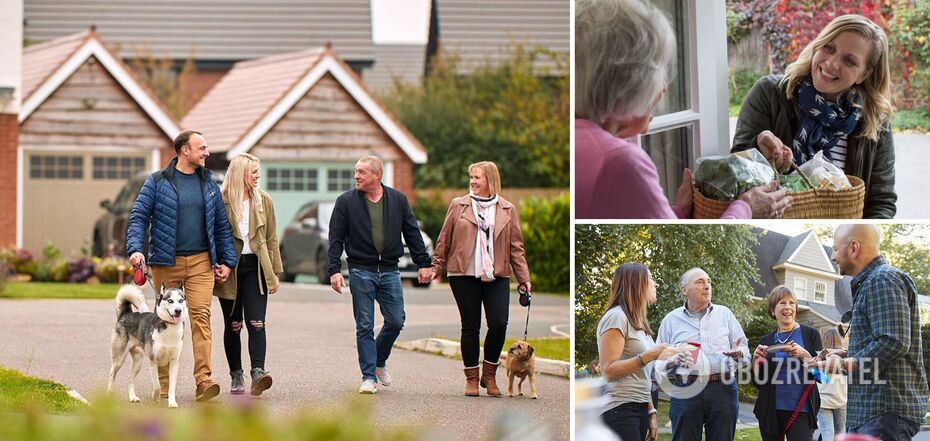 Good neighbourly relations
Good neighbourly relations are one of the foundations of a comfortable life in society. No one needs constant misunderstandings and quarrels over trifles. Instead of getting into arguments at the slightest opportunity, you should show respect, patience and goodwill.
Stories about an aggressive neighbour or a perpetually disgruntled neighbour are not uncommon, and there are a few simple rules that will help you avoid being on the list of unpleasant people. The Best Life Online publication has told us about five things that spoil relationships.
Rule 1: Yard, property and parking
Etiquette experts told us what typical misunderstandings arise between neighbours and lead to long-term enmity. It is important not to cross certain lines. For example, never use your neighbour's property without their permission.
"A neighbour's property is their personal space, and it's important to respect their privacy and boundaries," said Darren Weiland, an etiquette expert.
It's not just about everyday things like a chair, barbecue or sun umbrella. Don't get into the habit of coming to your neighbour's yard whenever you feel like it. Do not pick their flowers in the garden, do not take their crops without permission.
Michelle Giordano, community outreach specialist at Live Another Day, says this advice also applies to parking spaces. "It's important to find appropriate solutions and to respect property and parking boundaries," the expert said.
Rule 2: Walking with animals
Make it a rule to clean up after your pet. Your neighbour should not see dog excrement near his yard when he goes out in the morning. Wear plastic bags and clean up after your pet.
Rule 3. Again about animals
Keep an eye on your pets. For example, put up a higher fence if your dog often jumps over to your neighbours. Don't ask your neighbours to look after your pets too often. Beau Bennett, PhD, a sociologist and social psychologist, says that "putting the onus on your neighbours to always watch your animals when you're not home goes beyond good neighbourly etiquette."
A short pet sitting service is fine, but it's not fair to turn it into a permanent obligation.
Rule 4. Help with household chores
Experts do not recommend constantly asking your neighbour to help you with household chores. One-time help is fine, but constant requests to move furniture, mow the lawn or clean the barn go beyond good neighbourly relations.
Rule 5. Tips and suggestions
It's great if you and your neighbour have a friendly relationship, but don't ask them to interfere in your personal affairs. Don't ask for advice on how to raise your children, and certainly don't discuss your relationship with your partner with your neighbours.
In addition, if your neighbour is an expert in a certain field, do not bother him or her too much with requests to provide you with legal advice, psychological help or an important certificate for free.
Earlier, OBOZREVATEL told how to check if your neighbours are stealing your Wi-Fi.
Subscribe to OBOZREVATEL's Telegram and Viber channels to keep up with the latest news.