Trending:
What you need to clean first during the big fall cleaning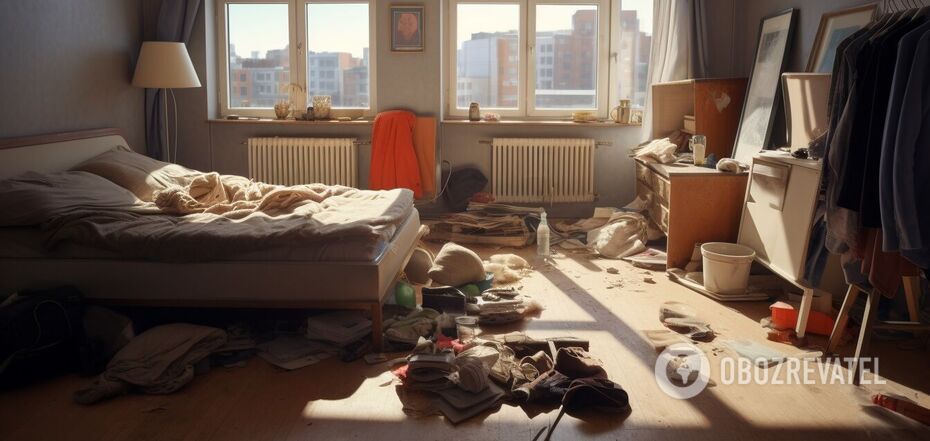 Fall cleaning in the house
September is a great time to clean your home. In the fall, you need to clean all the hardest places from dust and dirt to create an atmosphere of freshness and comfort after the summer heat.
OBOZREVATEL has compiled a list of things that need to be washed first. Housewives do not always pay enough attention to items that are difficult to clean, so now is the time to fix the situation.
Dust
Dusting is a common thing to do when cleaning, but dirt accumulates in hard-to-reach places that we forget about. Tall cabinets, blinds, baseboards and decorative elements should be thoroughly wiped with a damp cloth.
Focus on areas that you often miss when cleaning. These can be door frames, air conditioning, vents, etc. This is where dust accumulates the most during the summer.
Carpets
Carpets should be washed before the cold weather sets in. A lot of debris and dust accumulates there, and if you have pets, hair stocks there too. You can have the carpet cleaned by a cleaning company or do it yourself if you have a private home. To do this, you will need a brush, laundry detergent and water.
The floor also needs to be washed well before you put clean carpets back.
Chandeliers
Dust accumulates on the lamps, which then settles on the furniture and floor. Therefore, you should wipe them thoroughly. To do this, you can use a damp cloth or special microfiber cloths if the chandelier has a complex design.
Windows and curtains
The sun's rays illuminate stains on windows. Use a special product and a cloth to wash the windows from both sides. This will make your home brighter and more cozy.
Curtains should also be washed, as they accumulate dirt and dust. If there are stains on the fabric, first soak the curtains with detergent for half an hour and then wash them in a machine using the delicate or hand wash mode. It all depends on the material.
Refrigerator
You should wash your refrigerator every two to three weeks. If you notice an unpleasant odor, do it more often. To do this, you can make a vinegar solution or wipe everything with a damp cloth and detergent.
The wardrobe
Autumn is a good time to wipe down all the shelves in your closet, changing your summer wardrobe for an autumn one. You can also go through your belongings and give some of them to charity or someone you know.
Earlier, OBOZREVATEL published a simple cleaning mixture that will give your home a new life.
Subscribe to OBOZREVATEL on Telegram and Viber to keep up with the latest news.