Trending:
What you are in love: your favorite color will help to determine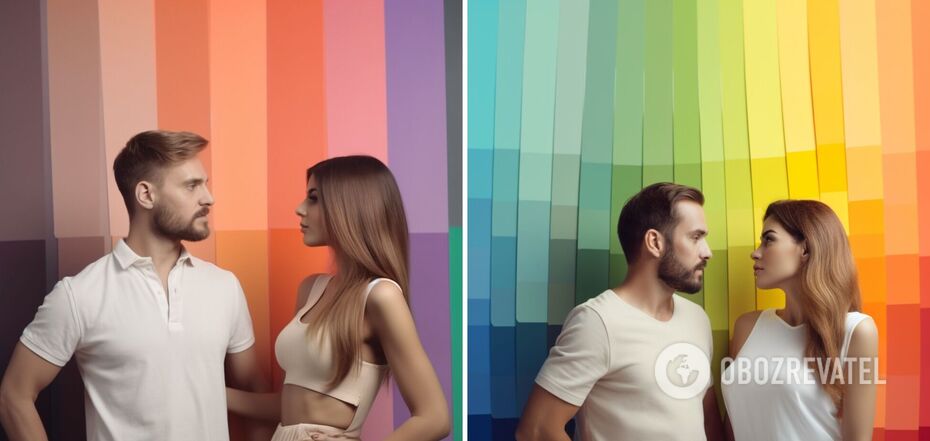 Color will tell you about a person's character
A person's favorite color can tell a lot about his personal life. Therefore, when dating, it is worth asking about it to get to know your partner.
The hue can influence the approach in a relationship. The publication Best Life has published explanations to the colors.
Red
This color represents passion, and people who choose this shade boldly show their feelings and stormy energy in relationships. Such people want to see spontaneity and unexpected surprises often.
Pink
If you are dating a person who has a favorite color pink, they expect a fairy tale in real life. They are playful and require affection, tenderness and care. They need a loving partner who appreciates being taken care of.
Purple
This color is associated with loyalty, passion, independence and a strong sense of self. Creative people seek a partner with whom they are connected emotionally and intellectually. They need someone who appreciates unique qualities and supports their development.
Orange
According to psychologists, this is one of the least favorite colors. People who love this shade tend to be adventurous and spontaneous. They can quickly organize a romantic trip, fun dates and will be good conversationalists.
Yellow
This color is associated with energy, happiness and cheerfulness. Such people are optimistic and creative. They are not likely to take things too seriously and meet difficult times with a playful and positive attitude.
Green
Green symbolizes nature and those who choose it are down-to-earth and thrifty. They balance their heart and head while making romantic decisions. Such a partner will be considerate and you will feel safe and secure.
Blue
People who have chosen blue as their favorite color are calm and quiet. They prefer stable relationships in which peace and trust reign. Such people are loyal and reliable. Open and honest communication is the basis for a relationship with them.
Earlier OBOZREVATEL told about the patterns of behavior that can destroy any marriage.
Subscribe to OBOZREVATELchannels in Telegram, Viber and Threads to keep up to date.