Trending:
What trees are usually planted in the autumn: a list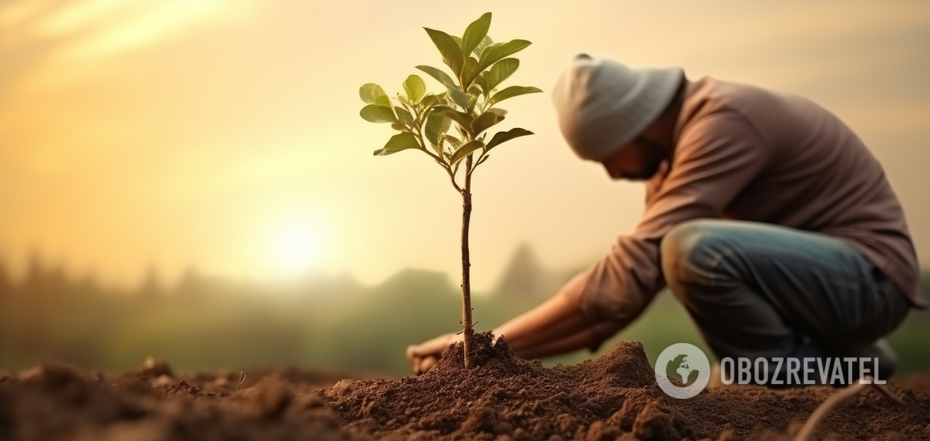 These trees have time to take root well in autumn
We usually associate spring with the planting season. But experienced gardeners know that many trees and flowers take root better and bloom faster if planted in the fall.
OBOZ.UA asked which trees are best suited for this approach and compiled a list of them. He also explains why the autumn season is suitable for planting them.
Why some trees are planted in the autumn
Some species require autumn weather for successful rooting. This is especially true for trees and other plants that have a shallow root system. It develops better in the cool, because with the onset of warmth, such a tree begins to produce new shoots and grow upwards. Therefore, it is better to plant trees from the list below in the fall. They will have time to put maximum effort into rooting and will be full of energy in the spring to start developing really intensively.
In addition, thanks to the autumn rains, you won't have to water the newly planted trees - it will happen naturally. And even lower temperatures and the absence of leaves will reduce the plant's need for moisture - it will not evaporate from the ground and from the leaf plates as quickly.
The only caution: before planting trees in the fall, make sure that the soil temperature has not dropped too much. If the ground has cooled to 4-5 degrees, it is already too cold.
After you plant the young tree in the ground, water it at least once a week if necessary. And keep watering until the temperature drops below freezing. Make sure that the soil around the seedling is 20-25 cm wet.
List of trees that are good to plant in the fall
Here are the species for which fall is the best time to plant:
apple trees - ordinary, wild and paradise;
linden
maple
hawthorn
hawthorn
elm
horse chestnut;
catalpa
alder
spruce
pine
sycamore
bird cherry
ash
peach
willow
black birch
beech;
Canadian scarlet.
Earlier, OBOZ.UA told you how to plant bulbous flowers in the autumn so that they bloom in the spring.
Subscribe to OBOZ.UA channels in Telegram and Viber to keep up with the latest events.