Trending:
What to whitewash trees with except lime to protect them from pests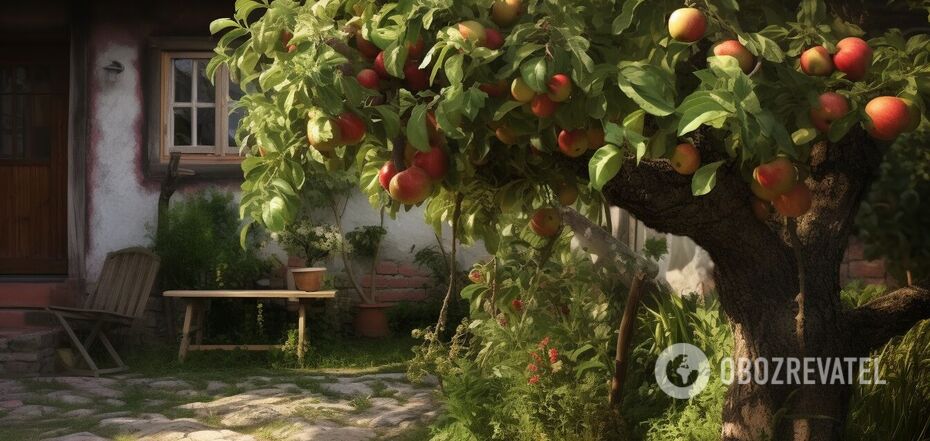 How to whitewash trees
You should start whitewashing trees to protect them from pests and diseases already in September. The bark takes on unfavorable weather changes, rodent infestations and temperature fluctuations.
Therefore, whitewashing trees is an important procedure that owners should conduct in the spring and fall regularly. OBOZREVATEL found effective means that will help to protect the trunk.
People most often use slaked lime to treat trees. It fights microbes and prevents the appearance of sunburns. But lime is quickly washed away after rain, so it is not suitable for the fall.
You can strengthen the effect of lime with the help of glue. Mix 1.5 kg of lime with half a bucket of water and add 50 g of casein glue.
Chalk
Chalk will not harm young trees. It will protect them from unwanted diseases. You will need 3 kilograms of chalk and 10 liters of water. Sift the chalk through a sieve and stir in the water. You should get a liquid paste. To ensure that the mixture is not quickly washed away after heavy precipitation, add 100 g of casein glue.
White clay
The strong advantage of clay is that it is moisture-resistant and protects trees from rain and frost. Clay is usually added to a solution with chalk. To do this, mix 2.5 kg of chalk, 400 clay and 8 liters of water.
Manure
A mixture of manure is suitable for wounded trees that need nutrients. You will need 2.5 kilograms of slaked lime, a kilogram of clay, 300 grams of copper sulfate, 2 kilograms of fresh manure and 8 liters of water. Mix everything thoroughly.
Acrylic paint
This is the easiest way to whitewash trees. You don't need to add anything, just apply the paint to the trunk and that's it. It holds up even in constant rain and has nutrients.
Earlier OBOZREVATEL shared what shrubs and trees are ideal for making a fence.
Subscribe to OBOZREVATELchannels on Telegram and Viber to keep up to date.