Trending:
What to sow in July to get a harvest for the fall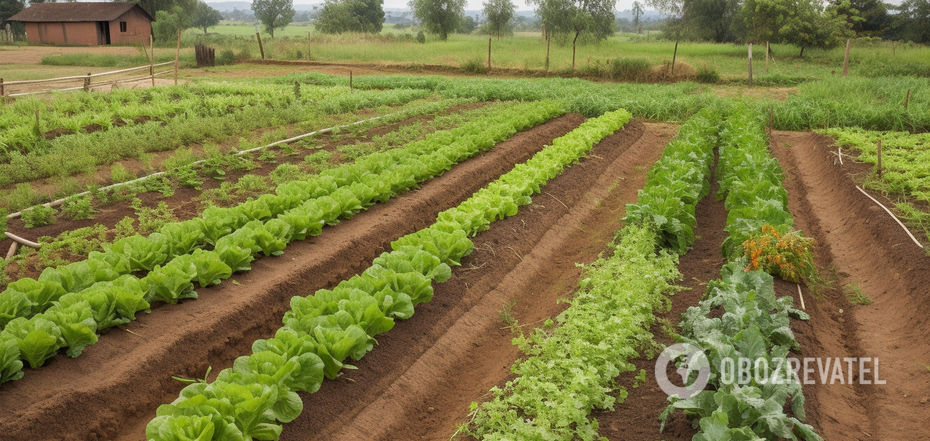 What vegetables can be sown in July
In July, after the first harvest, e.g. of onions or garlic, there is free space in beds. Fast-growing greens can be grown there.
Plants with a maturation period of 30 to 50 days, which is just before the onset of frost, are ideal. Find what to sow in OBOZREVATEL material.
Peas
Before planting green peas seeds should be soaked in warm water for a few days. Experienced vegetable gardeners advise observing the correct distance while planting, which is 5-8 cm between the seeds.
Herbs
Dill can be planted almost all summer with an interval of 2-3 weeks. It grows quickly in well-lit areas.
Cress lettuce matures in about 2 weeks, while leaf lettuce grows in a month. All leafy plants require generous watering.
Beans
Beans are cold-tolerant enough that they can be sown even in mid-summer. It can ripen under the cold fall sun, although usually harvested a month after planting. If the weather suddenly began to deteriorate, experts advise arranging a greenhouse or a greenhouse.
Radish
Radish can be sown several times a season with an interval of 2-3 weeks. The main thing is to generously feed the soil with nitrogen so that the fruit grew delicious and crispy.
In addition, in July you can plant:
cucumbers;
courgettes;
pattisons;
turnips.
Useful tips
Be sure to pay attention to the rules of crop compatibility and crop rotation. The culture for re-sowing should not have common pests with neighbors.
Thoroughly dig the bed and remove weeds. An all-purpose fertilizer with superphosphate will be suitable to treat the soil. You will need 30 g of urea, 45 g of superphosphate and 15-20 g of potassium sulfate per 1 square meter. m.
Late summer crops sometimes suffer from lack of moisture. It is better to sow germinated seeds in well-moistened soil.
It is important to remember that the irrigation system should not be in direct contact with the plant, as its main function is good irrigation of the soil only. To know how to make drip irrigation at home, read our material.
Earlier OBOZREVATEL shared when tomatoes should be harvested.
Subscribe to OBOZREVATEL channels in Telegram , Viber and Threads to keep up to date with the latest events.