Trending:
What to rub on the windows to make them perfectly clear: an effective trick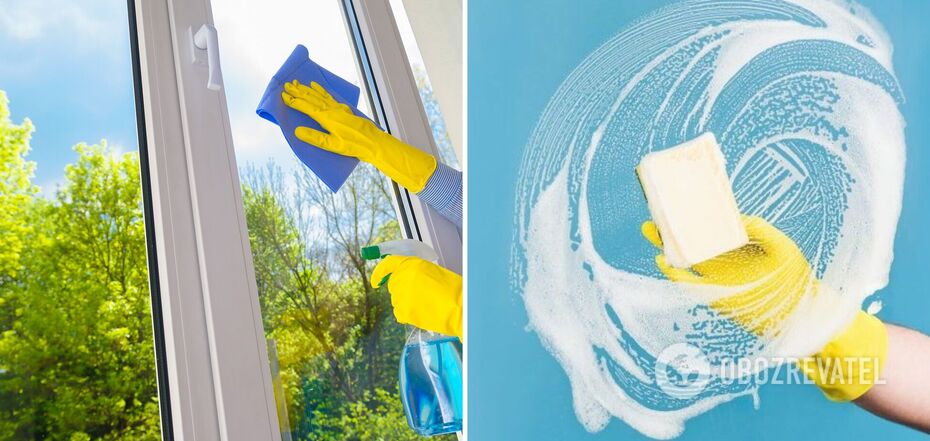 What to wash windows in summer
In summer, windows get dirty incredibly fast. You can get rid of dust and dirt with both folk methods and quite modern ones: the difference is only in cost, environmental friendliness and ease of use.
The easiest and most effective means to wash windows can be made yourself. What to rub on the windows so that they were completely transparent - read the article OBOZREVATEL.
Cleaning experts recommend using glycerin. It is a transparent, very thick, viscous liquid, which has the ability to absorb moisture from the air and retain it. Glycerin dissolves mineral salts.
Thus, it will not only help wash away dirt, but it will also keep your glass clean. Glycerin should be diluted with water in the ratio of 1:10 and treat the window surface.
In addition, after washing your windows, experts suggest treating the glass with a laundry conditioner. This product will perfectly cope with streaks and will prevent further settling of dust. Apply a little conditioner to a clean soft cloth, rub it into the glass and leave it for 5-10 minutes. Remove the remains with a sponge or cloth.
By the way, you can use white vinegar. This is one of the most popular products for cleaning glass. Take 50 ml of vinegar per 150 ml of water and thoroughly wipe the glass with the solution. More effective will be a special solution, which consists of vinegar, dishwashing liquid and water. Read more about how to prepare and use it in this article.
In the past OBOZREVATEL told us how to wash windows so that they would shine like in a hotel.
Subscribe to channels OBOZREVATEL in Telegram and Viber to keep up with the latest events.