Trending:
What to put in your kitchen cabinets to make them smell nice: a simple and cheap easy and inexpensive life hack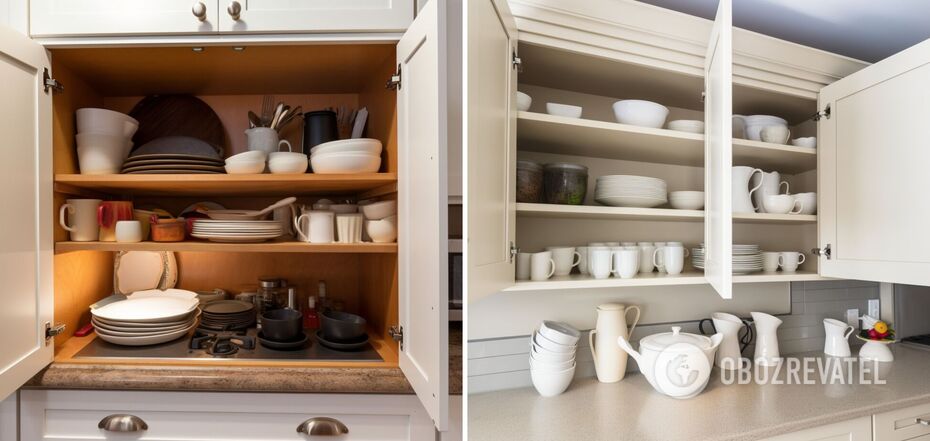 Sachets of aromatic herbs will help to get rid of unpleasant odor
The kitchen is the place in the house where unpleasant odors most often appear. There are many reasons for this: poor ventilation, spoiled food, excessive humidity, mold, etc. Sometimes the owners are looking for a long time for the source of a sharp stench, not even suspecting that the cause may be hidden in ordinary lockers.
Of course, it is easier to prevent the appearance of bad odor than to try to get rid of it. What to put in the kitchen cabinets to smell nice, was analyzed by OBOZREVATEL.
Cleaning experts recommend using aromatic sachets. They can be made at home with your own hands. In small bags (you can gauze) put fillers - dry herbs. It is better to take:
lavender
cloves
oregano
melissa
thyme
First, the cupboard should be thoroughly cleaned by clearing the shelves of dirt and dust. Spices and cereals should be placed in separate closed containers and containers.
It is also important to make sure that products do not lie in the cabinet for too long, because this can lead to their spoilage and the appearance of an unpleasant odor.
By the way, baking soda quickly copes with heavy contaminants. It is also a neutralizer of aromas, balancing the pH of acidic and alkaline substances. You can wash the shelves using a baking soda solution. About the details and proportions read in the material.
Earlier OBOZREVATEL told how to clean the refrigerator from the inside with toothpaste and cider.
Subscribe to the channels OBOZREVATEL in Telegram and Viber to be aware of the latest events.