Trending:
What to put in the vegetable garden to protect from pests: the proven way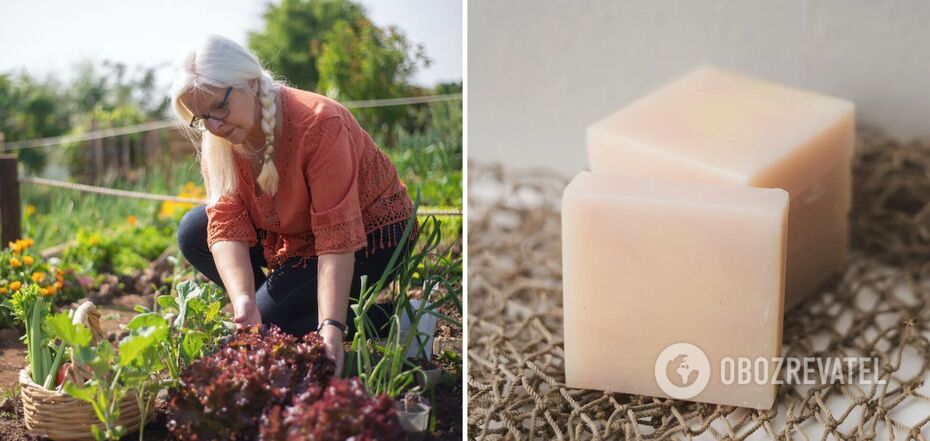 Fragrant soap repels pests
In the vegetable garden, you can often find pests that spoil plants and crops. The owners do not always want to use chemical means to avoid harming seedlings.
However, uninvited guests can be gotten rid of with the help of one ingredient that is in every home. OBOZREVATEL found a proven method that will help to cope with it.
For pests, you can arrange soap traps in the vegetable garden or in the garden. To do this, you will need several pieces of flavored bar soap.
Cut the soap and put it in a cloth bag or old pantyhose. But do not close such a bag tightly so that you can smell the odor in the air.
Then hang them on trees or stick them on sticks and hang them. The scent will scare away pests and they will not come near the seedlings. Don't forget to put up new soap when the odor is no longer as strong. For a greater effect, you can cut soap chips and scatter them around the vegetable garden.
Also soap solution will help to cope with pests. To do this, spray soapy water on plants and soil with a sprayer. The aroma will be more intense and will definitely repel insects.
Such methods are not only effective against pests, but also against mice. Therefore, if you saw rodents in the vegetable garden or in the garden, soap will help to cope with them.
Previously, OBOZREVATEL told how to kick moles out of the vegetable garden, so that they will not return to you again.
Subscribe to OBOZREVATELchannels in Telegram, Viber and Threads to keep up to date.