Trending:
What to put in the crate to keep apples all winter: lifehack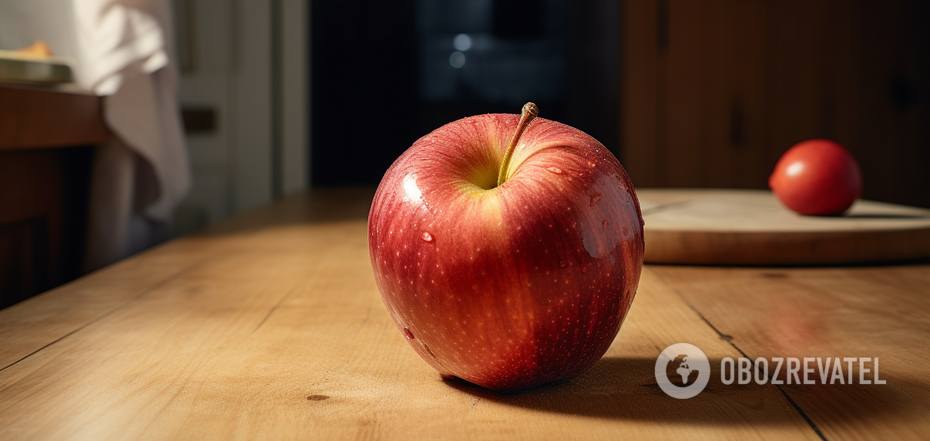 How to store apples in winter
Growing fruits and vegetables requires a lot of time, energy and effort - gardeners and gardeners work tirelessly all season long on the plot to get a bountiful harvest. But growing fruit is half the battle. It is also important to store them properly.
To keep apples longer did not lose flavor and useful properties, you need to properly prepare the place and container for storage. OBOZREVATEL tells what should be put in the box to keep apples all winter.
How to properly pick apples
To keep apples from spoiling longer, they should be properly plucked. Here are the top most effective tips:
pluck apples by lifting the fruit up slightly and twisting;
do not squeeze the flesh;
try to leave the stalk together with the fruit;
pluck apples from the lower tier of the tree first, gradually moving upwards.
How to store apples
First of all, everything depends on the variety of apples. Summer apples are not suitable for long-term storage, so they should be consumed immediately. They are used to make juices, jams or dried for compotes for the winter. Autumn ones are stored in a cool room for up to four months. Winter varieties will lie in storage for the longest time.
Use the smallest apples to make juice or jam. The larger fruits should be put away for storage.
Specialists advise to keep apples in the cellar or basement at an optimum temperature of 0-2 ° C and humidity of 90%.
What to put in the boxes so that apples do not spoil for a long time
Do not fill the container too tightly with fruit, as this will lead to rot and mold.
In boxes with apples it is worth pouring a little sand - it will absorb excess moisture, so the fruit will be preserved until spring.
If there are not many apples, you can simply put them in the refrigerator by packing them in bags and making ventilation holes.
Rules for arranging a reliable storage facility
If there are unfavorable conditions in the cellar or cellar, the crop will quickly spoil. Storages should be prepared in advance for winter.
Fungus formed by excessive moisture can spoil the harvest, so you should pre-treat the walls with special agents. Also clean the racks and replace rotten or damaged boards.
Dry the crates before putting apples in them. Make sure there are no pests or rodents in the storehouse over the summer.
Earlier OBOZREVATEL told how to determine whether apples are ripe and when they can be collected.
Subscribe to OBOZREVATEL channels in Telegram and Viber to be aware of the latest events.