Trending:
What to plant in the greenhouse in the fall: the best options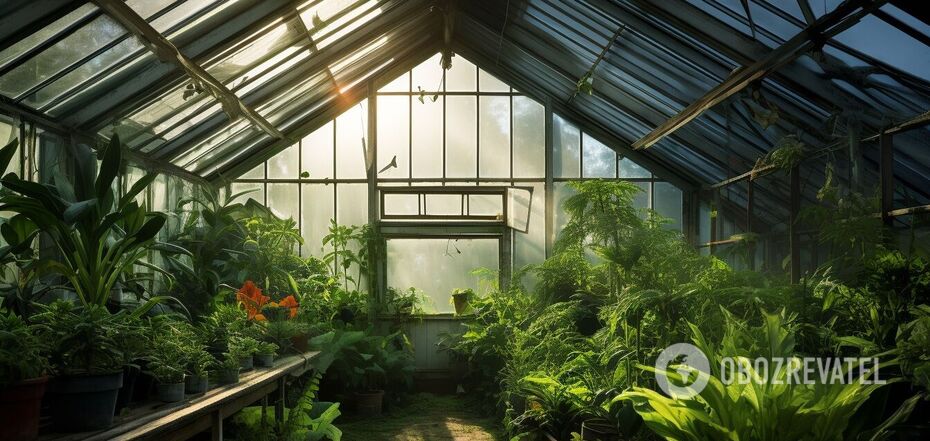 What to plant in a greenhouse in the fall
Autumn is not only a season for harvesting and preparing your garden for winter, but also a good time to plant vegetables and herbs in a greenhouse. If you didn't have time to grow some plants in the summer, you can do it now.
A greenhouse protects seedlings from cold and frost and maintains favorable conditions for growing many crops. OBOZREVATEL has compiled a list of vegetables and herbs that can be planted in the fall.
Salad
Varieties of winter lettuce can be planted in greenhouses in the fall to enjoy them during the cold season. This species is hardy to low temperatures and low light. Therefore, cloudy weather will not interfere with the cultivation of lettuce.
Carrots
By sowing carrots in a greenhouse, you can harvest them in late fall or even early winter. The root vegetable grows well at low temperatures and can ripen in less than 80 days. Round carrot varieties ripen faster and can be harvested in 60 days.
Asian greens
Such types of greens as Bok Choy, Pak Choy, Komatsuna, Tatsoy are suitable for autumn sowing in a greenhouse. These salads have a variety of rich flavors. You can harvest young leaves immediately or wait until the plant is fully grown.
Kale
It is a curly cabbage that tastes similar to spinach and can be stewed and eaten fresh. This crop can withstand very low temperatures outdoors, but in a greenhouse, the plant will grow faster.
Arugula
Arugula is a hardy plant that doesn't require any special care. You can harvest it in 30-40 days after sowing.
Spinach
Spinach is a healthy plant that grows quickly in a greenhouse and can be harvested in eight weeks. Good air circulation is important for this crop, as excessive moisture can lead to the death of the seedling.
Radish
This is a great vegetable to plant in the fall. Winter radish varieties grow quickly and have a rich flavor. You can harvest the fruit 30 days after sowing.
Microgreens
If your greenhouse has a lot of light and is adequately insulated, you can safely grow microgreens in it. These small plants have all the nutrients that full-sized seedlings have. They are mostly used to garnish dishes.
Earlier, OBOZREVATEL published the best tips from gardenerson what to plant in September.
Subscribe to OBOZREVATEL's Telegram and Viber channels to keep up with the latest developments.