Trending:
What to feed peppers in July to make them juicy: what should not be fed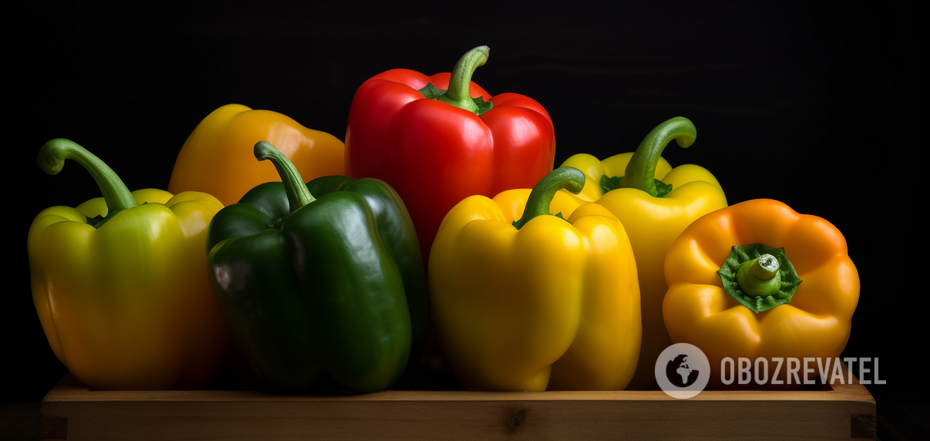 Pepper harvest
Bell peppers - a tasty, but rather capricious vegetable. From excessive or insufficient watering, plants drop color and ovaries. Peppers are susceptible to fungal infections and various rot, phytophthora, alternaria, powdery mildew and anthracnose.
To collect a generous and high-quality harvest of bell peppers, you should not forget about regular fertilization. What fertilizers can be made in July - read in the material OBOZREVATEL.
What to feed pepper at the end of July
Midsummer is the ideal time to fertilize the beds with peppers. Useful for the growth and formation of fruits was a solution based on boric acid.
Necessary ingredients:
boric acid - 2 g;
water - 10 liters.
In a large container pour 10 liters of water and add 2 g of boric acid. The main thing is to correctly observe the proportions, otherwise plants can get burned. Using a sprayer, irrigate the bushes. Processing is better to carry out in the evening, so that the scorching sun does not damage the foliage. Such fertilization is optimal to do only once a season - at the end of July.
What fertilizers should not be used
It is important to choose fertilizers depending on the stage of fruit growth, season and weather conditions. There are four types of fertilizers that can spoil the harvest if applied in mid-summer.
Organic fertilizers
Peppers do not need organic fertilizers in July. They are rich in nitrogen, which can be harmful at this stage of vegetable formation. Therefore, do not use neither cowslip, nor chicken manure, nor other saturated organics during this period.
Wood ash
Another fertilizer that can be useful at the stage of seedling formation, but will only cause harm if you feed the soil with it in July.
Naphtha alcohol
Quite a controversial fertilizer, it is better not to risk it. Alcohol can disrupt the distribution of nutrient balance.
Yeast
Yeast is also better not to choose as a July fertilizer. Yeast will absorb potassium.
By the way, peppers need to be fed with minerals from 2 to 4 times a season, depending on the condition of the soil and the bushes themselves. What else can be used as fertilizers - read in the material.
Earlier OBOZREVATEL told that pepper is ideal for cooking a variety of dishes - from salads to casseroles and ajika.
Subscribe to OBOZREVATEL channels in Telegram , Viber and Threads to keep up with the latest events.