Trending:
What to do with irises to make them bloom for decades in the same place: tips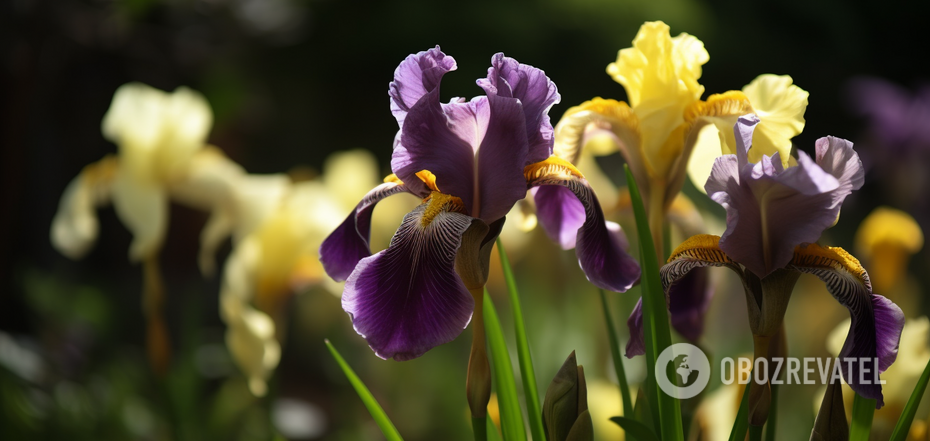 How to care for irises
Iris are sure to be the centerpiece of the flower bed. The name of these popular flowers is associated with the Greek goddess of the rainbow, Iris (or Iris), who was also the messenger of the Olympian gods. Iris are loved for their bright, varied colors and are usually associated with rural, idyllic gardens.
Iris blooms most often in May and June. Some varieties, however, are capable of blooming into late summer. What to do with irises so that they bloom for decades in the same place, told Porady Interia.
Care for irises
Iris are not too capricious flowers. Planting should be done in the fall, and the most beautiful are irises planted in groups of several specimens. They are long-lived plants. They can grow in one place without replanting even for several decades. However, to obtain such results, it is necessary to provide them with the right conditions.
Irises after flowering
Care of irises is not difficult, but it requires a certain regularity. It is important to constantly remove wilted flowers and leaves. This way you will rid the flower of unnecessary ballast. Pruning will also prevent the development of diseases.
You do not need special equipment for this procedure - you can cut unnecessary parts with scissors or even tear off by hand. Damaged, yellowed or diseased leaves should be removed without regret - they will definitely not do the plant any good.
Pruning irises in the fall
When the first frost arrives, do a more drastic pruning. Depending on weather conditions, do this in October or November. When all the leaves begin to fade evenly, cut them back to about 15 centimetres above the ground.
Iris grow best in neutral soil, so mulching, which only oxidizes the substrate, should not be done.
Previously OBOZREVATEL told how to make a small garden visually larger.
Subscribe to OBOZREVATEL channels in Telegram and Viber to keep up with the latest news.