Trending:
What to do with currants after harvesting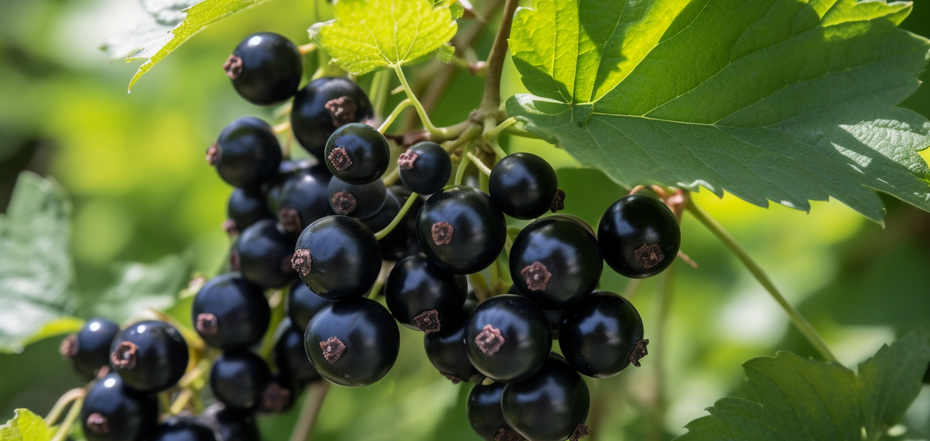 Currant leaves should be carefully checked after harvesting
The harvest season is in full swing. Some gardeners tend to forget about caring for them until next spring after the bushes have produced tasty and juicy berries. Currants, for example, need a rest after fruiting. If you leave old branches on it and do not pay attention to pests, next year's crop may have problems.
It is important to take care of currants at the end of summer. To know what to do after harvesting, read OBOZREVATEL material.
Currants after harvesting

Pay attention not only to the leaves but also the condition of the bed. Depleted soil will not give the bushes the necessary nutrients.
After harvesting, you need to:
treat currants from diseases and pests;
cut off diseased and old branches;
make fertilizing.
First of all, it is necessary to inspect the leaves for the presence of pests. If you do not detect the affected areas in time, insects can spoil the entire bush.
Pruning rules
Experienced gardeners advise pruning currant bushes immediately after fruiting. A high-quality pruning shears should be used for this purpose. The main reason for the need for pruning is that after three years of age, the shoots begin to fructify worse.
The main pruning can be postponed until the fall, when the leaves fall and it will be more convenient to cut. But old, dry and diseased branches are better to remove after harvest. It is easy to distinguish old shoots from young ones as old shoots have a dark brown root and a thicker structure, while young shoots are lighter and thinner.
How to feed
Currants need to restore strength at the end of summer. Experts recommend adding 200 g of ash, 1 spoon of potassium sulfate and 1 spoon of superphosphate in a bucket of water. Pour one bucket of this solution under each bush.
It is also necessary to loosen the soil, so that the root system gets access to oxygen.
By the way, currant berries contain many vitamins and trace elements. They are useful in treating gastrointestinal tract and cardiovascular system diseases. They also increase immunity, cleanse the blood and expand blood vessels. To know how to cook currants for the winter, read our material.
Earlier OBOZREVATEL shared yeast fertilizer for currants.
Subscribe to OBOZREVATEL channels in Telegram, Viber and Threads to be aware of the latest events.