Trending:
What to do with beet tops after harvesting: secrets of gardeners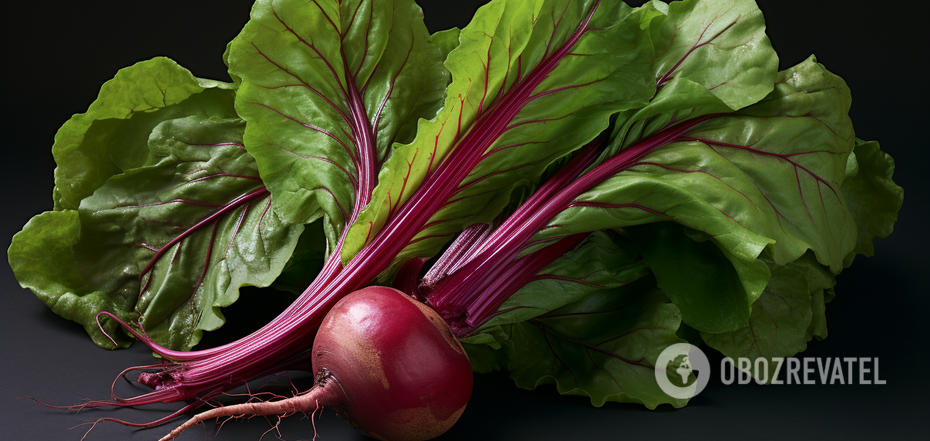 Beet greens contain a lot of nutrients, so they can be of great benefit
After harvesting and processing, there are often a lot of by-products left over. But only inexperienced gardeners have this problem. Those who have been growing vegetables for a long time know what to do with the leftovers to get additional benefits from them.
OBOZREVATEL asked summer residents what to do with the tops - primarily beet tops, but also those of other plants - and how to use them for business.
The green part of the root crop is considered a good source of nutrients. It retains its properties not only while the vegetable is young. Beet tops are suitable for use in cooking - for making salads, soups, vegetable and meat dishes. Carrot tops, unfortunately, still age quite quickly and become tough.
You can also safely send the green part to the compost pit. Carrot and beet greens are less susceptible to diseases and pests than, for example, potato greens, so they will saturate the compost with nutrients. You can get the maximum benefit from it in 1.5-2 years.
In addition, the green part of carrots or beets will become a good organic fertilizer if you incorporate it into the soil before the onset of cold weather. To do this, you need to chop the leaves, pour them on the beds, and dig them up so that the greens are in the ground. Once decomposed, it will saturate the soil with nitrogen, potassium, magnesium, and other substances.
And finally, beet greens work well as mulch. It can be used to cover beds with perennial crops or flowers for the winter. It is not necessary to chop the tops. It protects the soil well from freezing and drying out.
Earlier, OBOZREVATEL told you how to properly care for flower beds in September to get lush flowering next year.
Subscribe to OBOZREVATEL's Telegram and Viber channels to keep up with the latest developments.