Trending:
What to do to make the cat's fur soft and shiny: tips for owners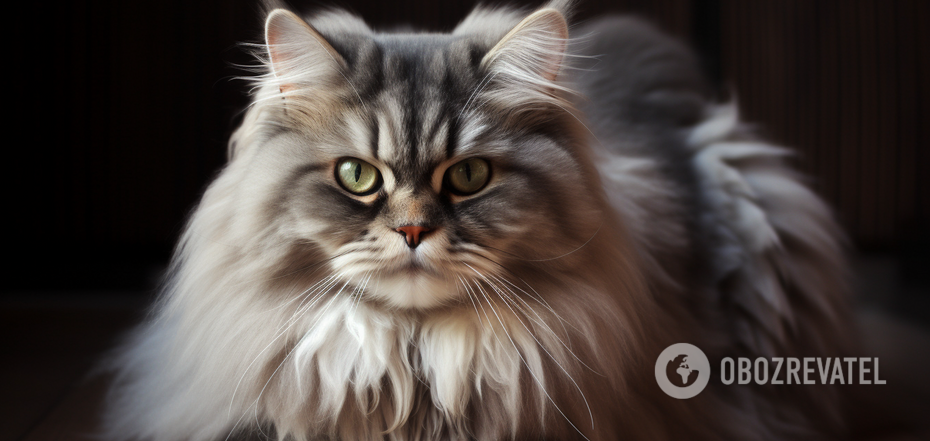 Fluffy cats especially need regular brushing
Wool, whatever it is - short or fluffy - is not only a decoration of the cat, but also an important indicator of its condition. A healthy cat has soft and shiny fur, which is a pleasure to take care of.
But it's something you can help your pet with. The experts at the Feline Medical Clinic blog have given some tips on what to do to ensure that your purrfect cat always looks well-groomed and has a beautiful coat.
Brush your cat regularly
Spikes on a cat's tongue generally do a good job of brushing your pet's fur, removing dead hairs, and preventing the formation of tangles. But not 100%. Therefore, a good owner always has a combing tool on hand to help bring the condition of the cat's fur to the ideal. There are many options, from regular brushes to furminators and special gloves. Choose one that your cat will love. And don't forget to check for fleas, ticks, skin problems, molting abnormalities and suspicious growths when brushing as well.
Bathe your pet from time to time
Yes, cats hate water and this should be taken into account - do not bathe them often, so as not to provoke excessive stress. But once every few months you should give your purr-fect cat a bath day. However, veterinarians insist on using special shampoos designed specifically for cats. Their skin has a different acidity than human skin, and their habit of licking indicates that all the ingredients of the care product should be exceptionally safe.
Take care of your pet's proper nutrition
One of the main causes of hair deterioration in cats is improper nutrition. When their food lacks essential nutrients, it affects their appearance. To ensure that your pet has a good and healthy coat, make sure that their diet contains enough digestible proteins, omega-6 and omega-3. Always make sure that your cat's food is appropriate for his age, health and activity level.
Make sure your cat is free of parasites
There are many different parasites that can cause hair problems in a cat. Therefore, do not forget about the prevention of fleas, ticks and other pests. Timely treat the animal with special preparations - drops from external parasites and worm medicine. A veterinarian will help you to choose them.
Take care of the animal from stress
An agitated cat can spoil its own fur - excessive licking or biting it out in wisps. Therefore, try not to disturb the animal in vain. Provide him with a comfortable shelter where he can be alone for as long as necessary, do not force contact when the cat demonstrates that he does not want it, and no matter how ridiculous it may seem, do not scare him with a vacuum cleaner, hair dryer or any other unpleasant object. You never know how sensitive your pet is and at what point the stress level will become too high for him.
Previously, OBOZREVATEL told, what categorically can not be fed to the cat, so as not to spoil his health.
Subscribe to OBOZREVATEL channels in Telegram, Viber and Threads to keep up to date.