Trending:
What to do to keep potatoes from being small: tips for gardeners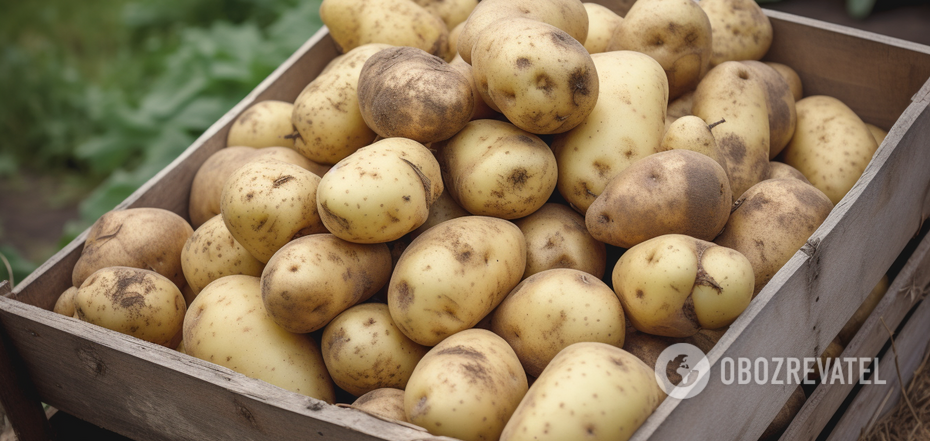 Potato harvest
So much effort, time, and labor has been put into growing potatoes, and they suddenly turn out to be small. If you're familiar with this unfortunate situation, it's important to take into account the nuances you may not have paid attention to before next season.
"Empty" bushes and a small number of tubers at harvest should also be alarming. OBOZREVATEL tells you what to do to prevent small potatoes from growing.
Causes of a poor harvest
First of all, unfavorable weather conditions can be the cause: excessive rainfall or drought negatively affect yields. Another reason is the lack of proper care. Potatoes need to be regularly treated for pests, watered, hilled, and weeded.
If the weather was more or less favorable, and you took care of the garden, but your neighbor's potatoes were large and of high quality, while yours were small and half-rotten, you need to figure out what's wrong.
Experienced gardeners advise to take into account all the nuances and divide the garden into three zones: plant early potatoes in the first, medium-sized varieties in the second, and late ones in the third.
It's also important to pay attention to the potatoes you plant. Poor quality tubers for planting are often the cause of a certain percentage of the crop being lost. Sometimes gardeners do not bother to choose the material for planting and throw already rotten potatoes into the holes, and then wonder where the large, beautiful tubers are. So carefully check the tubers you select for planting, and immediately discard any damaged, soft, pest- or disease-affected potatoes.
Proper crop rotation is the key to a bountiful harvest. If the size of the garden bed allows, you should move potatoes annually, and use the standard rotation with recommended crops.
Earlier, OBOZREVATEL told you what to plant after potatoes, tomatoes and cucumbers.
Subscribe to OBOZREVATEL'sTelegram and Viber channels to keep up with the latest developments.