Trending:
What to do to keep garlic until next summer: storage rules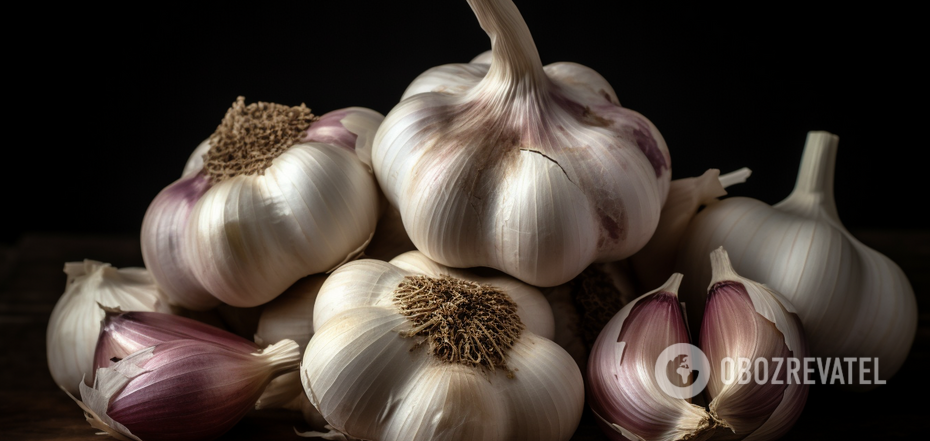 It is important to provide garlic with the right storage conditions
Garlic can not be called the main vegetable in our diet, but without it it is impossible to imagine the recipes of many dishes. It gives them a special flavor and spice. This plant is used in many national cuisines and cultivated all over the world. Since it is quite easy to care for, it is suitable for independent cultivation. But in this case, you need to know how to preserve garlic in winter.
In improper conditions, the vegetable sprouts and spoils quite quickly. And at the same time loses a significant part of its usefulness. OBOZREVATEL tells how to properly store garlic so that it remains usable all winter.
Go through the harvest
Once you have harvested the garlic, go through all the heads that have been dug up. Poor quality and spoiled ones will have to be discarded. It is also important to select the best quality ones - they will be used for seeds next season.
Do not clean the heads
Lumps of earth and leaves or grass stuck on the garlic additionally protect them from drying out. It is therefore not necessary to clean them. It is also important not to remove the haulm - it contains a lot of nutrients that will gradually end up in the heads. In addition, the tail of the stem makes garlic more resistant to storage, protects it from early drying.
Avoid high humidity
If stored in a humid environment, garlic will quickly sprout and spoil. It is therefore a bad idea to store your harvest, as well as a store-bought vegetable, in the refrigerator. Choose a room that maintains a dry atmosphere at all times.
Choose the right temperature
Another important indicator is the air temperature. Garlic is best stored at 12-15 degrees Celsius. It is important that this temperature is constant. You should also avoid exposing the vegetable to light.
Choose the right container
Garlic should be stored in free-flowing containers. Wicker baskets, nets or cloth bags hung so that air penetrates them from all sides are suitable. Storage in any plastic containers or bags is not suitable for the vegetable.
Take care to protect against fungi and bacteria
Fungus can develop in stored garlic. Some aromatic herbs can protect the vegetables from this. Place sprigs of mint, sage or catnip between the heads. They will release protective phytoncides.
Periodically go through the garlic
Even if you do everything correctly, stored garlic can begin to spoil. In this case, it is important to discard spoiled vegetables in time, because they can infect neighboring heads. Therefore, the crop should be periodically picked.
Earlier OBOZREVATEL told how to store greens in the refrigerator, so that it remained fresh for a long time.
Subscribe to OBOZREVATEL channels in Telegram and Viber to be aware of the latest events.