Trending:
What to do in the flowerbeds in September: they will be even more beautiful in a year's time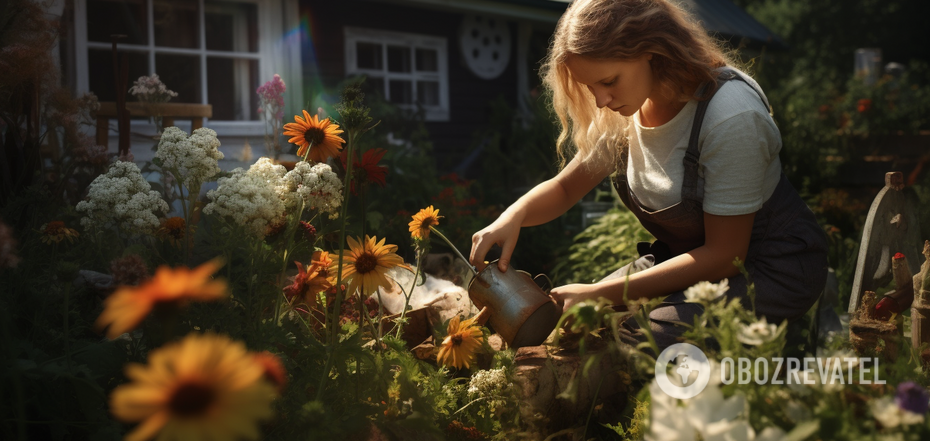 Caring for flowers in the garden
September is a busy period for gardeners and vegetable gardeners. In the fall, not only harvest the crops, but also begin preparations for the next season.
If you properly care for flowers, you can extend the flowering period until the first frosts. OBOZREVATEL collected the top 5 tips on what should be done in the flowerbeds in September.
Tip 1
In the first month of fall, the weather is usually still quite warm. Indian summer continues, it rains periodically, so the soil is well warmed and moisturized at this time.
In September, bulbous plants should be planted in flowerbeds. The main attention should be paid to perennials. You can plant tulips, phlox, asters, lilies, periwinkles and primroses. When transplanting, you should choose healthy, strong shoots. If you start tidying up your flowerbeds in early September, the plants will have time to root before the first cold weather.
Tip 2
To prevent flowers from freezing in case of early frosts, insulate the soil with fallen leaves, needles or straw. This is especially important for dahlias and cannas.
Tip 3
Demanding rose bushes should be prepared for winter in advance.
Make a pruning of shoots, get rid of dry leaves, buds and stems.
Thin out the bush so that it is not too dense.
Check roses for diseases and pests.
Loosen the soil around the bushes.
Tip 4
In September, the seeds of perennials and annuals such as carnations, bells, matiola, marigold and nasturtiums mature. The seeds should be dried thoroughly before putting them in separate bags for storage.
Tip 5
In early fall, plants, especially chrysanthemums and asters, still need to be fertilized. However, experienced gardeners do not recommend feeding them with fresh manure. Dahlias should be perched at a height of 20-25 cm to protect their root necks from the first frosts.
Also in September you can plant vegetable crops that will have time to give a harvest before the first frost. Whether you can plant in September radish and what plants will not freeze on the bed until mid-October - read in the material.
Earlier OBOZREVATEL published a list of perennial flowers that can be planted in the garden.
Subscribe to the channels OBOZREVATEL in Telegram and Viber to be aware of the latest events.