Trending:
What to do in summer to have a record raspberry crop: four tips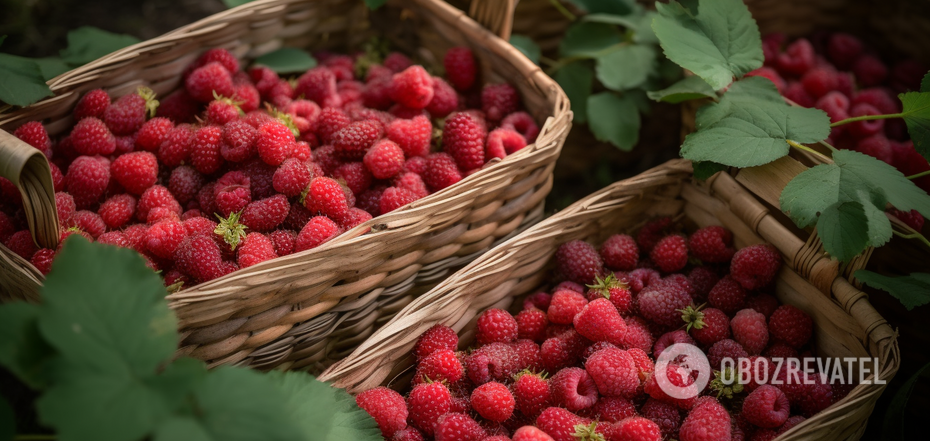 What to do in summer to have a record raspberry crop: four tips
Raspberries are one of the most popular, useful and tasty berries, a real source of vitamins. These bushes are not very fastidious, so it will not be difficult to grow raspberries in a bed. It is important to remember the need for timely pruning, but it should be carried out with the onset of cold weather. This is especially important for remontant varieties, which can bear fruit several times a year.
Raspberry bushes age quite quickly. After 2-3 years after planting, the bush begins to weaken and give less and less fruit. OBOZREVATEL figured out what you need to do in summer to have a record raspberry crop.
Mulching
Mulching will provide a strong, quality foundation and basis for caring for your raspberry bushes. Mulching will promote proper watering and provide protection against weeds.
If ignored, water will evaporate quickly and the bushes will require more frequent watering.
Do I need to prune after fruiting in the summer?
There is no single point of view on this issue, but experienced gardeners still recommend not pruning in the summer after fruiting. The optimum time for pruning is late autumn or even early winter. Read more about the rules of pruning in the material.
Watering regime
Insufficient moisture will lead to loss of the crop. The berries will grow small and sour. It is necessary to water the entire bed on which raspberries grow. Experts advise adhering to an important rule: it is better to water less frequently, but more abundantly. It is also important to do it after 6 pm, if the day is sunny.
Pest control
The main enemy of bushes is the so-called raspberry mosquito. It lays larvae on the stems, eating away the stem from the inside. Specialists recommend cutting out and burning shoots damaged by the pest.
By the way, there are certain peculiarities of feeding raspberries with nitrogen and mineral fertilizers. How, when and in what proportions to apply fertilizers - read in the article.
Earlier OBOZREVATEL told about popular fertilizers, which can actually cause damage to plants.
Subscribe to OBOZREVATEL channels in Telegram and Viber to keep up with the latest news.