Trending:
What things in the house should definitely be put away for fall: top 5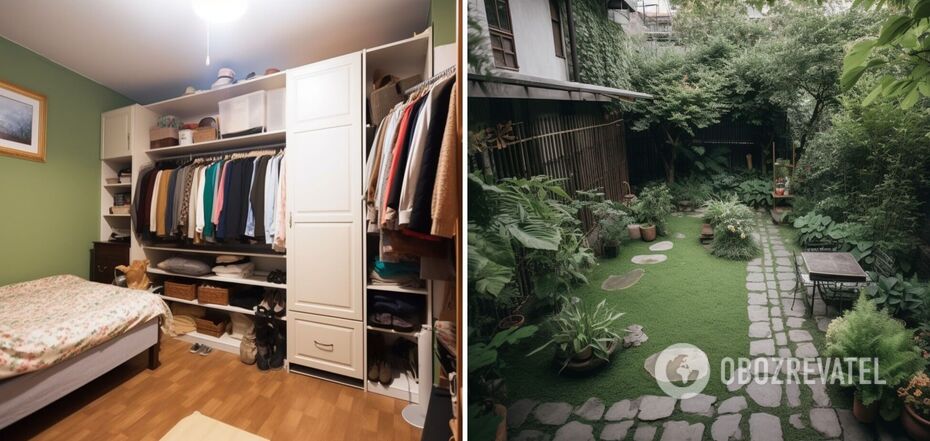 You will have to go through things both in the house and near it
We usually think of spring as the season for general cleaning. However, fall is the time when it gets darker and darker, and we come into the house with muddy shoes and curtain the hallway with lots of warm clothes.
That's why the experts in putting things in order say that proper cleaning before the fall season helps to keep your home cozy and get any clutter under control. Homes and Gardens asked them to give some advice on the subject. And a list of 5 items came out.
Bathroom clutter
In summer, we use special seasonal cosmetics such as sunscreens or insect repellents. When the need for these gradually wanes, it's time to review expiring bottles and get rid of the excess. Make a bathroom cleaning checklist to help you go through things properly, and focus on the end goal of a more comfortable space in a place where you'll increasingly take a warm bath or shower.
When throwing out things that have expired or that you don't use, be ruthless. Keep only one jar of each type of product. You are unlikely to need two more or less the same shampoo or body lotion, so don't hoard them. If you have a few bottles with small amounts of unused product, place them at your eye line so you can empty the excess sooner.
Expired food in your pantry and refrigerator
The end of summer and the beginning of fall is the time when we stock up on certain foods. And we need to make room for them. Go through your pantry and stock your refrigerator and throw out any expired foods. And put everything you'll need to make fall dishes - cream soups, pies, spicy vegetable stews - in a way that makes them very easy to access.
Clutter the yard and outbuildings
Cleaning outdoors will become more difficult the colder the weather gets. So while it's still warm, it's a good idea to get your tools, barbecue equipment and garden furniture in order for the winter. Get rid of anything that's broken or moldy. Go through all the items and think about which ones you plan to use next summer and which ones you need to get rid of - give them away, sell them or throw them away, depending on their condition.
Clothes
The change of season is always a time to clean out your closet or closet. This time, the lighter items will need to be stored and the warmer ones will need to be pulled out and ready for use. Think about what clothes you will no longer wear for various reasons (your figure has changed, your child has grown out of them, you want something new) and give them away or throw them away.
Also think about exactly how you will store your out-of-season clothes. You may need to purchase a few containers to better sort things. It's also a good idea to get large vacuum bags to help save space. And don't forget moth repellent.
Seasonal decor
In the fall and winter there are many holidays for which we decorate our homes in a special way - Halloween, Christmas, etc. Make sure that the decorations are in good condition and that you are happy with them. If necessary, replenish what is missing. Stack everything so that you are comfortable using it.
Earlier OBOZREVATEL told how to quickly and easily clean the clothes closet.
Subscribe to OBOZREVATEL channels in Telegram and Viber to keep up to date.