Trending:
What the countries of the world would look like if they were babies: artificial intelligence showed cute photos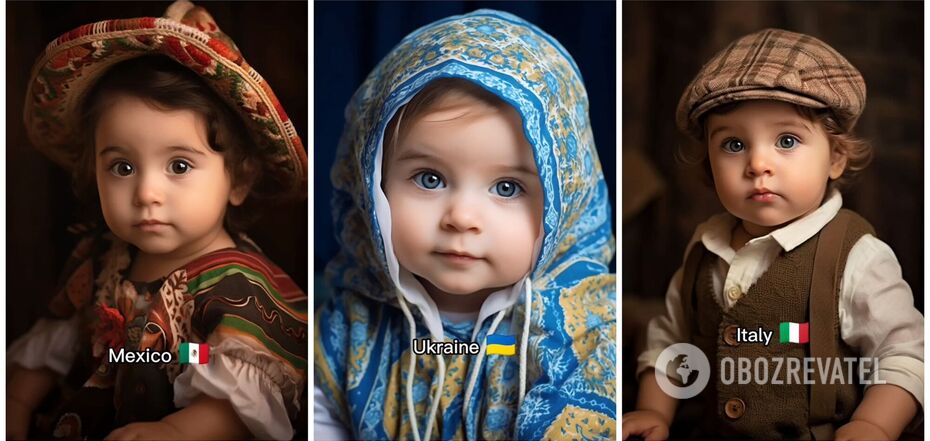 Mexico, Ukraine, and Italy as children through the eyes of the Midjourney neural network
Artificial intelligence will turn anyone into a cute baby. So recently, the network showed what the world's leaders would look like if they were now small children. But now neural networks were asked to show how different countries of the world would look like if they were babies.
This is how the authors of the Planet AI project decided to present the world. They asked the Midjourney neural network to do the same. (Please skip to the end of the news to see the photo)
Artificial Intelligence gave the babies typical national features. And it did it not only in their appearance, but also in their clothes. So some of the country babies are dressed with elements of national costumes or in national colors.
In the comments, Instagram users noted that they wanted to see the real countries as their artistic reflection. After all, children are very innocent, open and almost do not show hostility to each other, and prefer to play together. In the same way, the countries in the selection look like happy and sociable kids.
Note that previously OBOZREVATEL published a selection of how the artificial intelligence represents stereotypical men from around the world. Among them, of course, there is a Ukrainian.
Subscribe to OBOZREVATEL channels in Telegram and Viber to keep up with the latest developments.