Trending:
What temperature to wash your towels at to make them perfectly soft: lifehack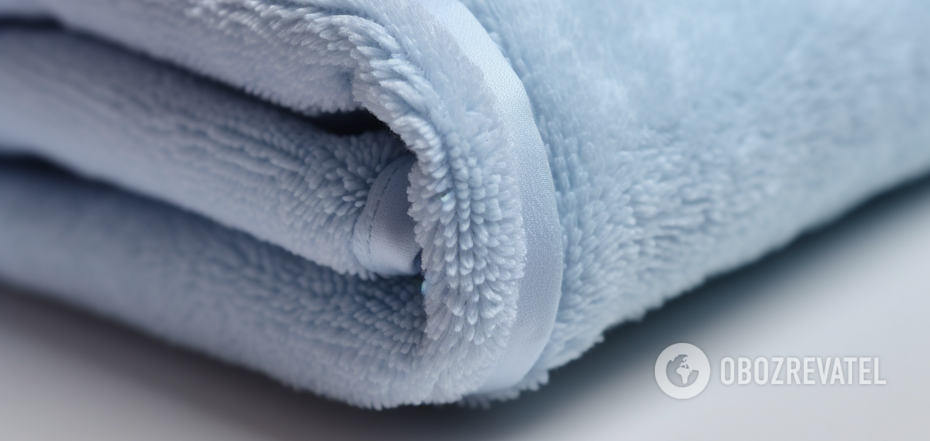 How to wash towels correctly
When we buy soft and fluffy towels, we hope that they will stay that way for a long time. However, after just a few wash cycles, the fibers can become stiff and unpleasant to the touch.
The reason is not only the use of detergents, the wrong washing temperature can also damage the fibers. What temperature to wash your towels at to make them perfectly soft and why you shouldn't use conditioner too often, the Express has found out.
How to get your towels back to softness
Tom Drake, DIY expert at Only Radiators, shared his best laundry tips. He explained how to keep towels soft and avoid damaging the fibers.
The main cause of fabric stiffness is usually a buildup of soap and detergent. This "buildup" becomes the cause of deterioration in the ability to absorb moisture. "The conditioner paradox" is that large amounts of fabric softener and high wash temperatures will have the opposite effect: the towels will become stiff.
Drake recommends using white vinegar, which will help restore softness to the fibers.
"Softeners and conditioners build up over time and create what is known as 'fouling,' causing towels to become stiff and lose their absorbent properties," the expert said.
To keep your towels soft, you should wash them with white vinegar every few weeks.
"Vinegar will help remove soap residue that causes your towels to become stiff," Drake added.
What is the optimal washing temperature
The next important aspect is the washing temperature. There is a popular myth that towels should only be washed at high temperatures to remove all bacteria, dust mites and other microorganisms from the fabric.
In fact, the optimal temperature for towels is between 30 and 40 °C.
"Although washing towels at higher temperatures is the most effective way to get rid of germs, a temperature of 30 or 40 degrees will still kill most bacteria, as well as preserve the towel's fibers," Drake stressed.
By the way, now popular bio-powders contain special enzymes that lose their effect at temperatures above 30 ° C.
Earlier OBOZREVATEL told, what temperature is better to set for washing bed linen and together with what clothes can not wash towels.
Subscribe to OBOZREVATEL channels in Telegram, Viber and Threads to be aware of the latest events.