Trending:
What talismans attract money and success: what to put on your desk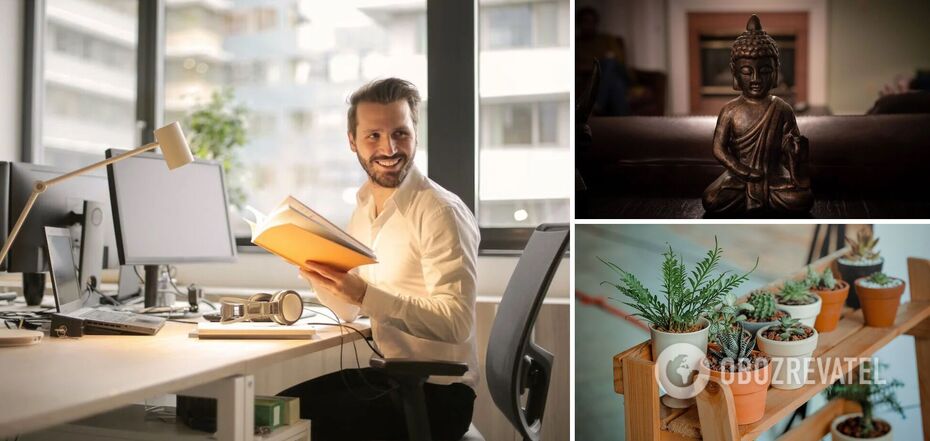 Some items can bring success at work
Superstitious people believe that certain objects can attract success and money. Therefore, they are sure to place such "lucky" things in their workplace.
Talismans can bring good luck and prosperity to your life if you choose them correctly. OBOZREVATEL will help you figure it out.
Crystals and minerals on the desktop attract positive energy. Amethyst jewellery or figurines promote clarity of thought and help you concentrate, rose quartz creates harmony and love, and citrine attracts success and prosperity.
Indoor flowers not only create cosiness, but can also attract prosperity and success. Ficus, ivy and bamboo palms are considered the best potted plants for the office, as they create a sense of comfort and stability.
Photos of people who have achieved success in your field of work or objects that symbolise wealth can inspire new achievements and goals. Such talismans will motivate you to strive for something more.
The colour red brings energy and good luck. Therefore, objects with this colour will increase your motivation. These can be pencils, cups, or various accessories.
A symbol of Buddha or Christ, an elephant or frog figurine will protect your workspace from negative influences and attract prosperity and happiness.
Earlier, OBOZREVATEL talked about the beliefs why you shouldn't carry photos of your family in your wallet.
Subscribe to OBOZREVATEL's Telegram, Viber and Threads channels to keep up with the latest developments.