Trending:
What questions are not allowed to be asked at an interview: rules of etiquette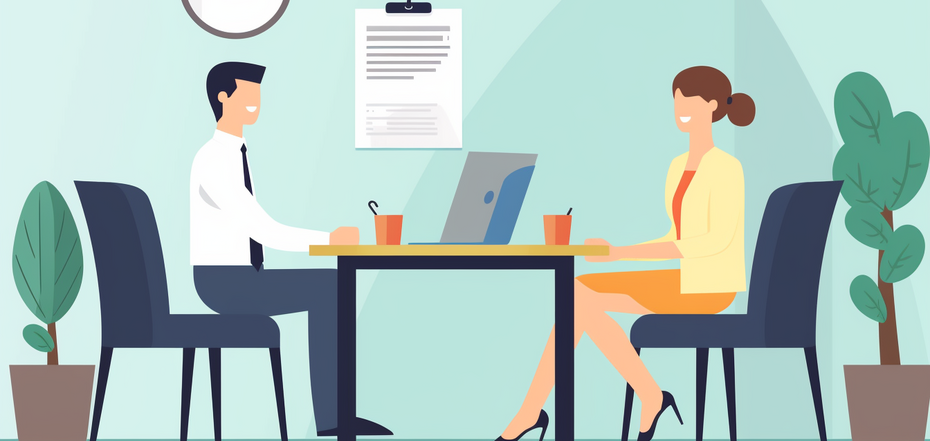 Personal questions at the interview are inappropriate and even illegal
An interview is always a cause for concern, in particular because you may be asked unexpected and sometimes even inappropriate questions. Experienced HR professionals say that it is often even more important than a good test performance, as it allows the employer to better understand you as a person and as an employee. That is why job seekers advise answering questions honestly and in detail.
But not to all of them. As OBOZREVATEL has found out, there is a whole list of topics that an employer should not raise during an interview. This is not only tactless, but also illegal. This point is regulated by Article 25 of the Labour Code of Ukraine. It prohibits demanding from job applicants information about their party affiliation, origin, registration of residence or stay, and documents that are not required by law.
However, questions of a personal nature are also not considered correct, either from a legal or business etiquette perspective. The employer should not ask you whether you are in a relationship or married and to whom, whether you have children or plan to have more, what your sexual orientation or religious preferences are.
The decision whether to hire you should be based on your work experience and personal qualities, not on personal choice. Therefore, you may decline to answer such questions. Politely emphasise that personal and family matters are not relevant to the professional sphere and are therefore inappropriate. You can only ask about your education, work experience, professional skills and abilities, and other nuances that are relevant to the workplace.
If the employer still insists, some lawyers advise answering on the record, either by voice or video. However, in this case, you will have to ask everyone present for their consent. If you are refused employment after such inquiries, you should also ask for a written explanation of why you were not hired. This document can be an important piece of evidence if you want to seek justice in court. However, remember that such behaviour can turn a potential employer against you in itself, so act with caution.
If you have been refused employment and you are sure that the refusal was for personal reasons, you can claim protection of your rights. First of all, remember that a refusal related to answering personal questions can be challenged in court. However, in this case, you will have to prove that the employer refused you precisely because you did not answer or answered inappropriate questions incorrectly from their point of view. Keep in mind that most often such claims are not satisfied precisely because the plaintiff did not provide sufficient evidence.
What can serve as evidence in a case against an offending employer? You can attach an advertisement for an employee, test results, your CV with the specified and justified criteria for the proposed position. It can also include any other evidence of your case, including anything that shows that you were asked inappropriate questions during the interview. The more evidence you have, the higher your chances of success.
Earlier, OBOZREVATEL told whether business etiquette allows you to call and write to colleagues outside of working hours.
Subscribe to OBOZREVATEL's Telegram, Viber and Threads channels to keep up with the latest developments.