Trending:
What plants should not be planted next to lavender: the bushes will become weak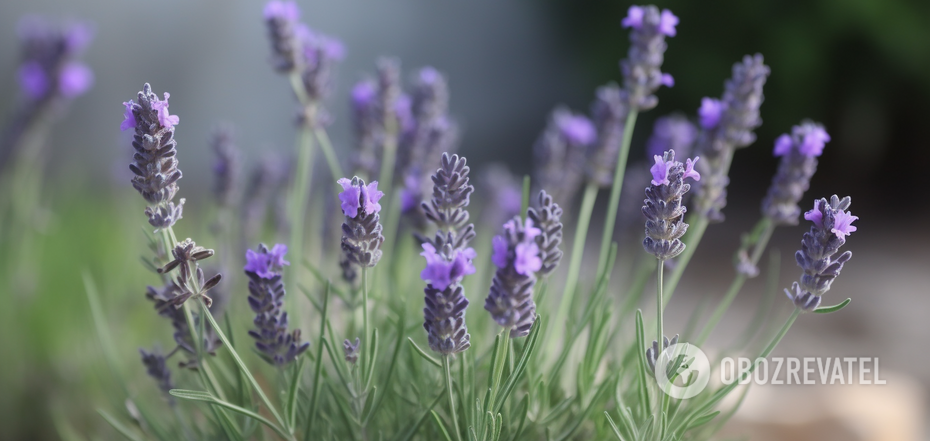 Lavender
Lavender is not only an attractive but also a useful plant. Its rich fragrance can keep mosquitoes, flies, Colorado potato beetles and other pests away from the beds.
Lavender is unpretentious and drought-resistant, a small amount of water and a lot of sun is enough for growth and development. However, you should adhere to the rules of the neighborhood. Some plants should not be planted next to each other as they can weaken lavender bushes. More details are provided by Express.
When growing lavender, it is important to know which neighbors in the bed can negatively affect its growth and development. Aaditya Bhatta, founder and editor of PlantsCraze, said there are five plants that should not be planted next to lavender.
Mint
Mint, like lavender, can protect your garden bed from pests because of its rich aroma. However, these plants should not be planted next to each other in the bed. Mint requires nutrient-rich soil and regular watering. Lavender cannot withstand excessive moisture and will quickly begin to wilt. By the way, mint and lavender can delay each other's development.
Sage
Sage is another plant that will compete with lavender for space, water and nutrients. The expert advises avoiding co-locating lavender and sage, noting that "both plants will literally fight for survival."
Rosemary
Lavender and rosemary are Mediterranean herbs and generally need the same conditions to thrive. However, they should not be planted next to each other. Rosemary grows vigorously and can quickly take over a bed. Lavender will simply not have enough space.
Dill
Experienced vegetable gardeners say that dill can slow down the growth of lavender. These plants are prone to common pests. In particular, lavender and dill often suffer from aphid infestations.
Fennel
Fennel is often used in salads and other dishes. However, a separate bed or pot should be used for cultivation, as fennel has anetol in its composition which prevents the growth of other plants.
Earlier OBOZREVATEL shared what to plant in the vegetable garden to scare Colorado potato beetles away.
Subscribe to OBOZREVATEL channels in Telegram , Viber and Threads to keep up to date.