Trending:
What plants can be planted in the garden in August: will bloom until frosts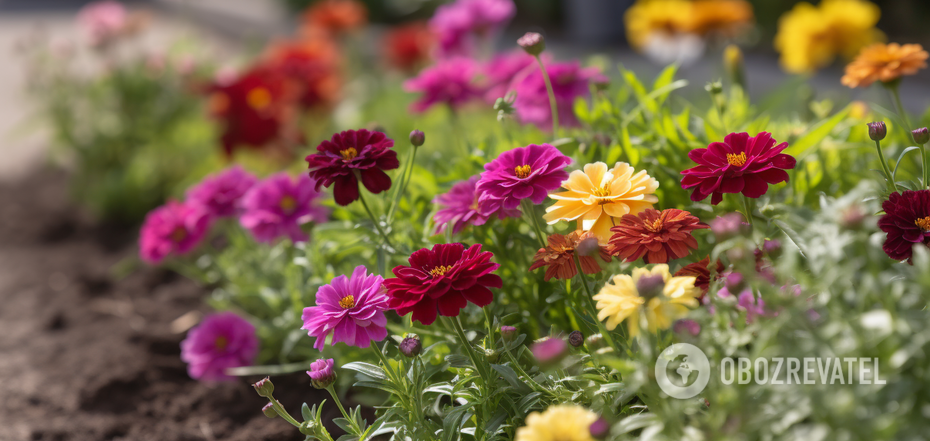 Autumn can also be filled with blooms, if you take care of it in time
The approaching fall does not mean the end of the blooming season. Many garden crops delight with flowers until frost.
OBOZREVATEL collected a list of flowers that can be planted in August. And tells how to plant them better to get a luxurious flower garden in the fall.
Garden chamomile
The flower does not need complicated care and is easily transplanted at any time when it is not blooming. In particular, in August. All the plant needs is watering during hot and dry weather.
Pansies
If you plant colorful flowers in August with the intention that they will bloom in the fall, you should use seedlings. These plants tolerate cold weather well. They take root perfectly in the flowerbed, in balcony boxes and even in pots.
Balsamine
This flower feels best in the penumbra, so it is good to plant it under trees or near bushes. The temperature range is suitable for him very large - from 30-degree heat to 10 degrees Celsius. In a large amount of water, the plant does not need, but pleases with flowers of a great variety of colors.
Ipomea
The curly annual blooms throughout the warm season and stops releasing buds with frosts. The pros and cons of Ipomea include its ability to sprawl very quickly.
Petunia
Another flower that grows quickly and lushly. And blooms until the first cold weather. You can choose the color of flowers to your liking - petunia strikes the fancy of a huge variety. But you will have to water it regularly enough. And periodically pick up wilted flowers to ensure that it is more lush and longer blooming.
Rudbeckia
This sun-loving flower needs well-drained and nutritious soil. For this he will thank you with intensive growth and lush blooms.
Earlier OBOZREVATEL told what flowers will be the best neighbors for roses in the garden.
Subscribe to OBOZREVATEL channels in Telegram, Viber and Threads to be aware of the latest events.