Trending:
What not to feed onions: you won't see the harvest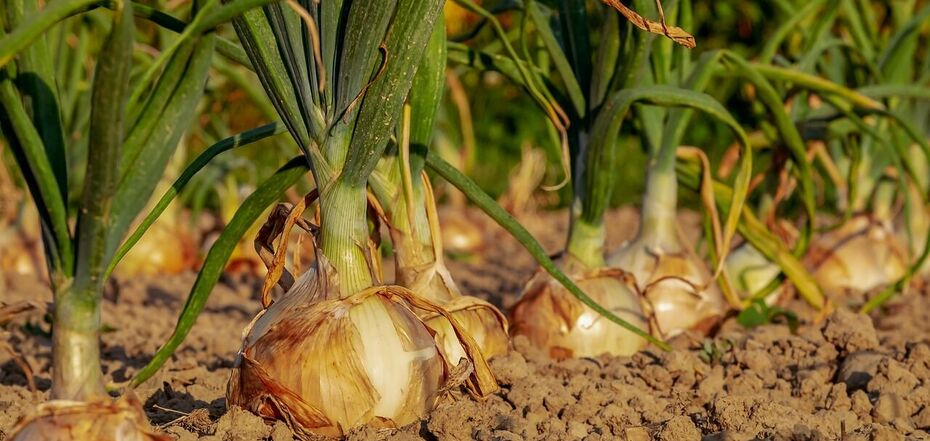 Onion is an unpretentious plant, resistant to cold weather. Source: Pixabay
Onions are an unpretentious plant that does not require careful care. But if the wrong fertilizer is applied, the culture will begin to wither.
There are some mixtures that can cause the death of the plant. OBOZREVATEL collected a list of fertilizers, which should not be fed onions.
Herbal infusions
Especially dangerous as a fertilizer is a tincture of nettle. Such fertilizer negatively affects the growth of the fruit. It enhances the growth of green shoots, and the bulb will be small or withered at all.
Humus
This fertilizer should not be used at the onion planting stage. It will not give the plant the necessary nutrients. It is better to put humus into the soil one or two months before planting.
Nitrogen fertilizer
Negatively affects the whole culture, onions become brittle and lose their juiciness.
Although the plant does not need frequent feeding, but still it does not grow too well on its own, so good hosts should apply organic fertilizer, observing the correct proportions.
Potassium salt
Stir one teaspoon of the substance per bucket of water and water the root of the plant.
Nitrofoska
If you use such a fertilizer for the first time, then make a mixture of two tablespoons and a bucket of water and water the plant. Then you can simply scatter the fertilizer on the vegetable garden.
Ashes
Scatter the mixture near the seedlings about 500 grams per square meter. You can also pour 300 grams of ash with 10 liters of boiling water and insist for three days. Then water the roots of the plant.
Ammonium nitrate
Two tablespoons per bucket of water will be enough.
Chicken droppings
First, dilute the manure in water in a ratio of 1 to 20, and then pour 500 g of the resulting mixture with another bucket of water. Then you can water the beds.
Earlier OBOZREVATEL told how often you need to water vegetables in the vegetable garden, so that they were juicy and tasty.
Subscribe to OBOZREVATEL channels in Telegram and Viber to be aware of the latest events.