Trending:
What not to cook in a nonstick pan: four taboos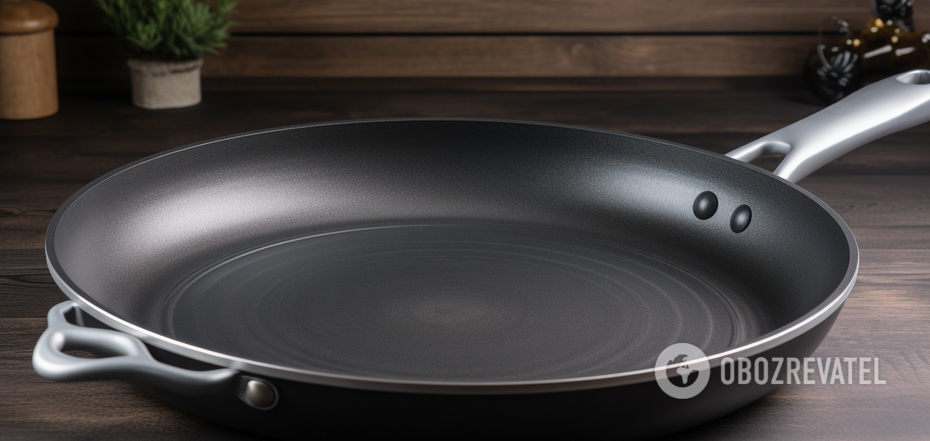 How to use nonstick pans
A nonstick frying pan is truly an invaluable item in the kitchen. It's easy to use, functional, and durable because it prevents food from sticking to the surface.
But nonstick pans are not as versatile as they may seem at first glance. What not to cook on this surface, experts told the publication Sante Plus.
What you shouldn't cook in a nonstick pan
A nonstick pan should never be used at high temperatures. It should also never be left empty to preheat.
Citrus and tomatoes
Acids can damage the non-stick coating, so it is better not to cook acidic foods in such a pan. For example, you cannot fry tomatoes or add lemon juice to a dish.
Steak
The most common mistake is to cook meat on a non-stick surface. Steak requires a high temperature to cook properly. Such pans should not be used over high heat.
Sauces
Sauces are also best not to cook on nonstick surfaces, because they can caramelize and stick.
Casseroles
Be careful and always check the manufacturer's instructions about using nonstick cookware in the oven. This is usually indicated on the back of the product.
Special use of nonstick surfaces
Non-stick surfaces should only be used for light dishes such as pancakes or omelettes.
Be careful when using metal spoons or spatulas - they can scratch the pan. And of course, non-stick pans should never be washed in the dishwasher: very hot water and strong detergents can damage them over time. It's best to use a soft sponge soaked in a mixture of warm water and soapy water.
It is advisable to replace a nonstick pan every five years. However, if there are cracks or scratches on the surface, you should immediately throw away such cookware.
When a nonstick pan loses its coating, the metal underneath will oxidize and rust easily. In addition, over time, light or dark stains appear. The change in color itself is not dangerous. But a sharp darkening indicates that the coating is gradually flaking off.
Previously OBOZREVATEL told how to wash nonstick pans and not to damage them.
Subscribe to the channels OBOZREVATEL in Telegram and Viber to keep up with the latest news.