Trending:
What mushrooms can be picked in September and how not to get poisoned by dangerous ones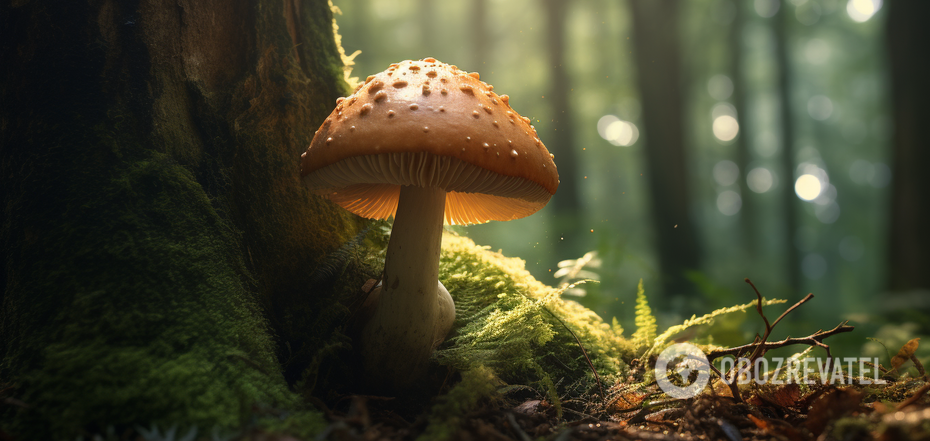 Poisonous mushrooms
The favorite season for mushroom pickers has arrived - the autumn rains bring a bountiful mushroom harvest. In September and October, porcini mushrooms, boletus, buttercups, chanterelles, and champignons are usually picked, while November is the month of mushrooms and oyster mushrooms.
It is important not to neglect safety rules and not to visit forests in areas where active hostilities have been taking place - the occupiers could have left mines and other explosives behind. OBOZREVATEL figured out what mushrooms can be picked in September and how not to get poisoned by dangerous species.
What mushrooms are picked in September
Porcini mushrooms are considered the most valuable and delicious. The color and size of the cap varies depending on the age, so you can find both brown and olive mushrooms at the edge of the forest. The diameter of the cap usually reaches up to 45 cm, and the stem is recognized by its characteristic downward expansion and fine surface mesh. Porcini mushrooms grow in different types of forests.
In mixed forests, usually where there are a lot of birches, you can find the black boletus. The mushroom stem reaches 15-20 cm, and the cap is up to 32 cm in diameter and, depending on the age, can be of different colors - from olive to black. It is not recommended to dry these mushrooms, but they are ideal for preservation.
Slippery but tasty butter mushrooms grow in clearings and well-lit forest edges. They can be boiled, pickled, fried, and harvested for the winter. The cap of the butter mushroom is slippery to the touch and can be brownish-yellow or brown.
Oyster mushrooms are very common mushrooms that appear in late August and grow until winter. They can be found in deciduous forests and on trees. Only mushrooms with a cap diameter of less than 10 cm are suitable for picking. Hard stems are not usually eaten.
October mushrooms
In October, mushroom pickers collect
champignons;
russulas;
leccinum aurantiacum;
porcini mushroom;
porcini mushrooms;
butter mushrooms;
oyster mushrooms.
Mushrooms in November
In November, mushrooms are picked - they grow in families on stumps or tree trunks. These are small mushrooms, with caps up to 8 cm in diameter. The stem of the mushroom is hollow and has a characteristic ring on top. They are most often found among fallen leaves and fallen trees.
How to prevent poisoning
The most basic rule, which is often violated, sounds quite simple: pick only edible mushrooms you know.
Choose a clean forest for "quiet hunting". Do not pick mushrooms near highways or industrial facilities. Avoid contaminated wastelands.
Do not pick
old, flabby, rotten mushrooms;
mushrooms with damaged surfaces;
wormy or slimy mushrooms;
mushrooms with a cylindrical stem with a thickened "tuber" at the base;
lamellar types of mushrooms;
mushrooms that resemble champignons, but the plates of the lower surface of the cap are white.
The contaminated lower part of the stem must be cut off and discarded. Mushrooms should be cooked on the first day after picking.
Be sure to boil the mushrooms in water for 5-7 minutes and drain the liquid. Only then can they be fried or boiled.
Children, the elderly and pregnant women should avoid eating mushrooms.
Symptoms of poisoning:
nausea
vomiting
abdominal pain
excessive sweating;
convulsions
lowering of blood pressure;
diarrhea;
symptoms of cardiovascular insufficiency.
Be sure to consult a doctor if you have symptoms.
Earlier, OBOZREVATEL told you how to clean mushrooms.
Subscribe to OBOZREVATEL 's Telegram and Viber channels to keep up with the latest developments.