Trending:
What mistake "kills" the onion harvest: more often made by the older generation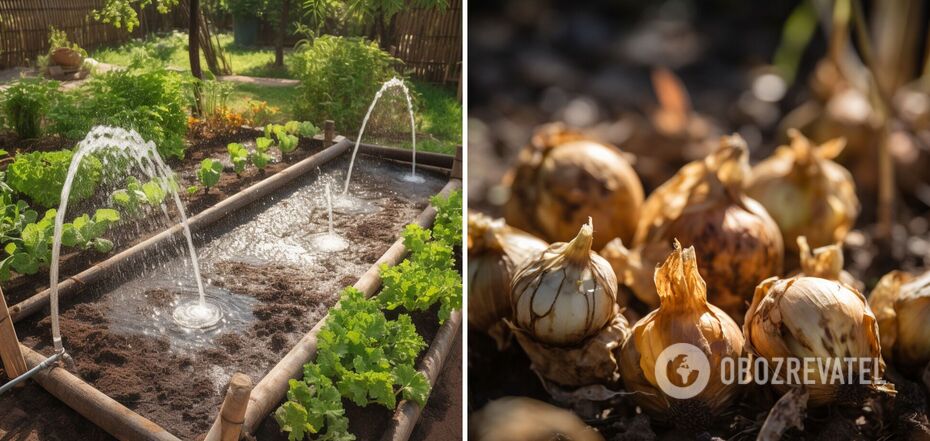 Proper watering is very important when growing onions.
The basic rules for caring for plants haven't changed in centuries - they need enough sun and water. But even in this care, gardeners often make mistakes. According to experts, such mistakes are especially common in the cultivation of onions.
As OBOZREVATEL found out, experienced gardeners make them most often. They often water onions incorrectly.
When adjusting the watering, it is very important to consider the stage of development of the plant. It is on it depends on the need for water onions.
So immediately after planting, the vegetable needs a lot of water. But it is not necessary to fill it to stagnant liquid, it can badly affect the root system of the onion. Up to its complete death.
When the plant is fully formed and begins to form bulbs, it is time to reduce watering. Now it should be no more than once a week.
From the moment the onion feathers begin to turn yellow, it is safe to say that the bulbs are fully formed and the plant has entered the maturity stage. From then on, watering can be stopped completely. If you continue to water it, the onion may get too watery and will not keep well - it will rot almost immediately.
Another common error in watering onions is choosing the wrong water temperature. Cold liquid can damage its roots, so it's better to heat the water a day in the sun to keep it warm.
Earlier OBOZREVATEL told about a cheap fertilizer for onions and garlic, which will increase their yield.
Subscribe to OBOZREVATEL channels on Telegram and Viber to keep up with the latest events.