Trending:
What manners show a good man: rules of etiquette that everyone should know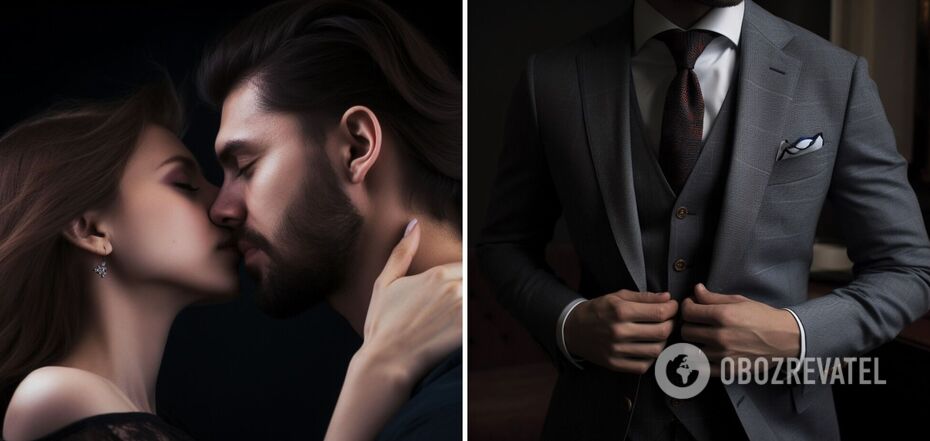 Etiquette rules for men
A man should follow the rules of etiquette to make a good impression on a woman and show his manners. Unfortunately, in the modern world men forget about good manners and think that words can win the favor of the opposite sex.
The image of a well-mannered man consists not only of appearance and manners, you need to know how to present yourself properly and behave in different situations. OBOZREVATEL found the rules of etiquette that every man should know.
It takes a lot of effort to be a real gentleman. Show your manners can be not only on a date, but throughout life.
Women pay attention to the little things, so you should adhere to the rules to win their heart.
When accompanying a girl, the guy should walk on her left, because only military men can walk on the right to salute if necessary;
The partner must always hold his companion's elbow if she slips or trips;
If you smoke, you may do so in the presence of a woman only with her permission;
Always open the door in front of the lady and let her go through;
When a couple is going down the stairs, the man should be a few steps behind and support the woman if she has difficulty walking;
The first man should enter the elevator and when exiting, let the girl go first;
The partner should always open the car door and give the companion a hand so that she can carefully get out. If the couple is sitting together in the back seat, the man gets out first and gives his hand to the lady;
Indoors, one should help the woman take off her coat or put on her outer clothing;
The guy should always come to meet the girl early so as not to embarrass her and make her wait alone;
Help carry heavy bags and outerwear;
During the date, do not cross your arms and try not to gesticulate much, because it is considered a sign of disrespect to the partner;
Do not talk about explicit topics while meeting a woman.
Appearance
Every man's closet should have a classic suit and tie. If you are going on a date, you should not wear a lot of accessories, everything should be in moderation. Choose a shirt lighter than the suit, and the tie should match the color scheme of the image.
Do not emphasize on bright cufflinks or tie clip. Because this can create a non-harmonious look. Shoes or boots should be kept in proper form.
Hairstyle should be neat, if you have gray hair, you should not paint it, and baldness is better not to hide.
Before attending any events you should shave, but if you have a mustache or beard, they should be neat and trimmed.
Earlier OBOZREVATEL published the rules of speech etiquette, which will help to show your politeness in conversation.
Subscribe to the channels OBOZREVATEL in Telegram and Viber to be aware of the latest events.