Trending:
What manicure colours you should avoid: age your hands and make your skin pale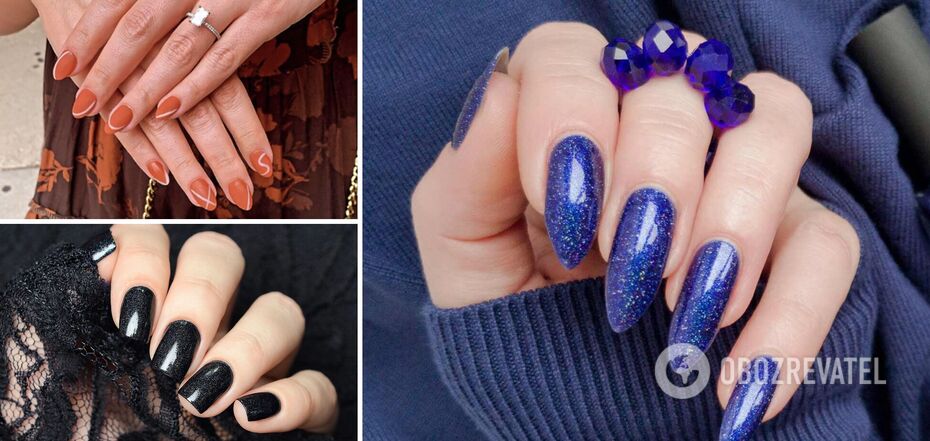 The wrong colour of nail polish can make you look older.
The neck and hands are the main female "traitors" that can instantly give away age. And few cosmetic procedures can improve their condition as noticeably as the condition of the face.
At the same time, we often only aggravate the situation by choosing the wrong colour of the coating. Kobieta magazine has named the colours that should be avoided in order not to spoil the image, for example, by making the skin of the hands too pale.
All cold shades
With age, the vessels on the hands become more and more visible, sharply showing through the thin skin of the hands. And there is little that can emphasise them more than a cool manicure colour. It doesn't matter if it is a blue, green, purple, or blue shade, this coating will create the illusion of pale skin with visible blood vessels and wrinkles. Green will also give the skin an unhealthy greyish tint.
Yellow-brown range
Warm colours in manicure can highlight several imperfections, including even the slightest dryness of the hands and age spots that often appear with age. Shades of yellow, orange, and brown look original and bright in a manicure, but at the same time make the skin look dull and unhealthy. Therefore, it is better to give them up.
Black colour
Contrasting black nails look very impressive and attract attention. But at the same time, they will emphasise even the smallest wrinkles on the skin of the hands and make the overall look rougher. By the way, it is the easiest way to choose an alternative to black - you can replace it with a dark shade of red, plum, grey, or another colour that harmonises well with your skin tone.
A win-win alternative
Delicate nude manicure is timeless not only in terms of fashion. It will never cease to be trendy, will suit any look and will always give your hands a well-groomed and youthful appearance.
As OBOZREVATEL previously wrote, nail polish in delicate nude shades is called the perfect choice. It is one of the top ten manicure ideas that are considered timeless classics.