Trending:
What kind of friend are you? A simple optical illusion will help you determine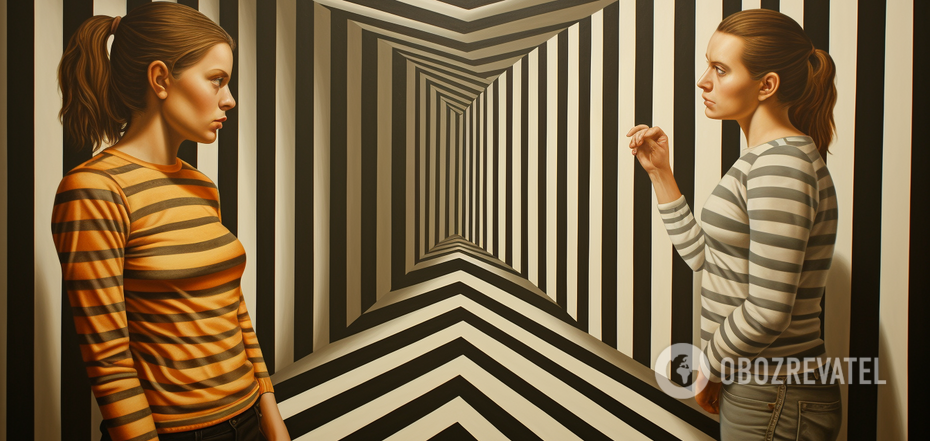 Look at the picture and mark about yourself which silhouette you saw first
Tests are a good tool for determining personality traits of any person. And they don't have to be serious tests, some of the nuances about yourself can be learned through simple and fun optical illusions.
One of them will show you how you behave in friendships. It was posted by TikTok blogger Mia Yilin, who specializes in such tests.
To learn more about your hidden traits, take a quick look at the picture below. Don't look at it for too long. The most important thing will be what you see first, which you have not thought about at all. This will demonstrate certain nuances of your perception that affect what kind of friend you are and what your strongest social sides are. So, record which image you notice first in this silhouette - the fire in the burner or the two faces in profile.
If you see two faces
You don't like to show emotion or consider yourself an overly emotional person and try to keep it in check. However, you can remain calm for a long time and have good control over your behavior in any situation. People around you admire your tough and strong character, and you are often sought out for advice. You can recover from any setback, and problems only harden you.
However, this stoic nature prevents you from opening up to people and forming deeper relationships. This can make you feel lonely. You need to develop your communication skills with friends and family. Don't forget to talk through your emotions and ask for help when you're struggling.
Flame
You have a good sense of other people, you can read their emotions and thoughts, and your social skills are excellent. That's why it's easy for you to make new friends. People trust you and are willing to open up to you because they know you won't hurt their feelings. This helps you succeed in life, including faster career advancement. At the same time, you know how to choose your friends well and surround yourself with reliable and kind people you can rely on.
At the same time, you tend to feel insecure and doubt yourself. You worry that your trust and openness can be taken advantage of, and you won't notice when someone is plotting against you. Trust not only other people, but also show more trust in yourself and your own intuition.
Earlier, OBOZREVATEL published an optical illusion that will show you how you express yourself in communication with others.
Subscribe to OBOZREVATEL 's Telegram and Viber channels to keep up with the latest developments.