Trending:
What is the triangle on the collar of a sweatshirt for: it has a special function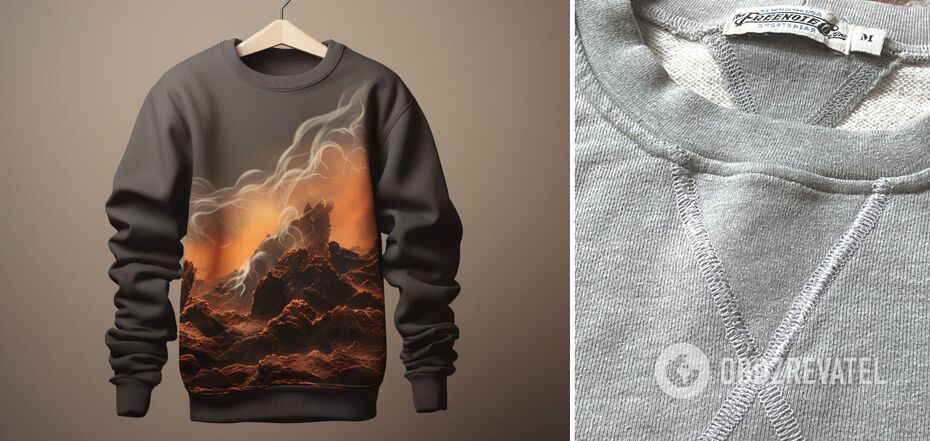 On some sweatshirts, you can still see the following element
Modern clothing largely consists of items that have migrated to everyday life from sportswear. And any uniform, including those for physical activity, is always thought out to the smallest detail. Each element of it has its own meaning and appeared not by chance.
For example, in sweatshirts, such an element is a triangular patch, which can be found on the collar of some models. OBOZREVATEL tried to figure out where it came from and what it is used for.
For the first time, such triangles were sewn at a time when there were no elastic materials that made clothes more comfortable. The arsenal of means that allowed things to stretch in those places where it was necessary was very limited and often boiled down to the use of knitwear woven with an elastic band. Therefore, such inserts near the neck, made of this type of knitwear, were sewn on to make it easier to put the sweatshirt over the head. Often, not one, but two knitted triangles were sewn in - in the front and back. For greater convenience,
Nowadays, when it is not a problem to make even a very narrow neck elastic enough, this element has lost its relevance. But it can still be found as a decorative element or as a tribute to tradition.
Earlier, OBOZREVATEL talked about the historical explanation of why buttons on women's shirts are on the other side than on men's shirts.
Subscribe to OBOZREVATEL's Telegram and Viber channels to keep up with the latest developments.