Trending:
What is the right way to reprimand a stranger's child on the beach and whether it is allowed: rules of etiquette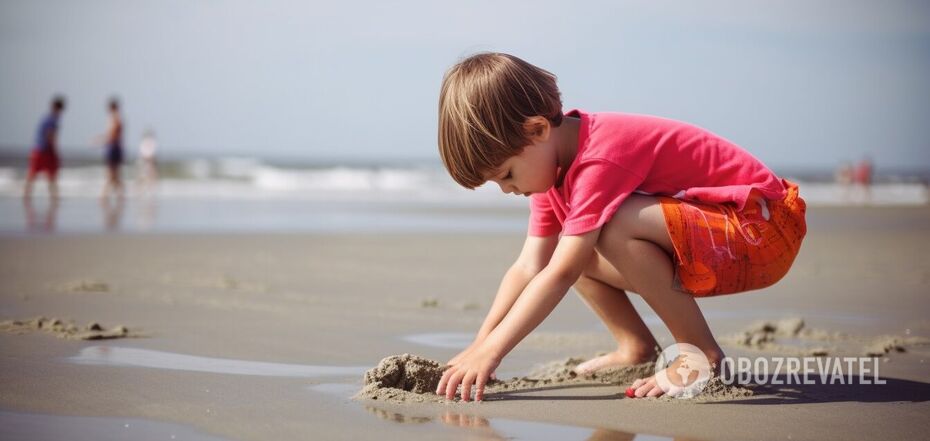 Rules of etiquette
Summer is the season for relaxing at the beach, but it can easily be spoiled by the behavior of small children. Adults don't always know how to properly reprimand another child if their parents don't react.
However, it is possible to properly resolve the situation and not lead to conflict. About this told the etiquette consultant Julia Yudina on air on TV channel 1 +1.
You have the right to make a remark to someone else's child
If babies are bothering you, you can tell your child and explain what he or she is doing wrong. If the child does not listen to you, you should talk to the parents.
Playing by the pond
When visiting a small beach, it is better for parents with children to stay close to the body of water. This way you will avoid problems with other people and the kids will have the opportunity to play more in the water.
Changing rooms
Almost every beach has special rooms where you can change clothes. Therefore, you should use them if you want to change your children's clothes so as not to embarrass others.
Bathing suit
According to the rules of etiquette, it is unseemly for a child of all ages to go without a swimsuit. Moreover, a child's stay in the sun should not exceed 15-30 minutes to avoid skin burns.
Respect for other people
Parents should supervise their children on the beach so that they do not disturb or violate the personal space of people who have also come on vacation.
If a child shoots a water gun, throws sand or stones, parents should definitely stop him/her and explain that it is not allowed to do so in public places.
Earlier OBOZREVATEL published the rules of etiquette, whether you can eat and drink in transport and stores.
Subscribe to OBOZREVATEL channels in Telegram and Viber to keep up to date.