Trending:
What is the right home temperature so that there is no mold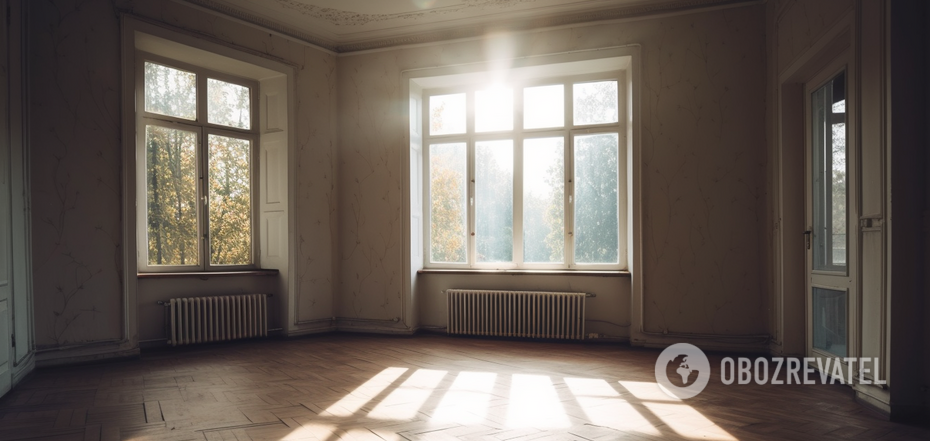 The optimal temperature for different seasons is also comfortable for mold.
Low temperatures and high humidity cause mold to grow indoors. What are the exact degrees for a low temperature? What the humidity should be to prevent these dangerous microorganisms from appearing on walls and surfaces?
There is no correct answer as much depends on the season. OBOZREVATEL asked the opinion of experts.
Summer and winter mode
The comfortable indoor temperature in the summer is higher. It is usually about 20-22 degrees, although it can also differ to a greater extent. It is maintained at 18-20 degrees during the heating season. In any case, it is in the range comfortable for mold spores. It multiplies well at temperatures between 5 and 38 degrees.
Key factor
The main condition for the development of mold is humidity rather than temperature. In this case, the spores that are constantly in the air, settle on surfaces and begin to germinate.
Water vapor and condensation due to temperature fluctuations can both increase the humidity level. For example, condensation collects on windows in winter due to temperature differences between the outside and inside.
How to control humidity levels
The easiest way to get rid of excess water vapor is to air the room. Open the windows for a few minutes at least once a day and this will be enough. If there are no windows, it is necessary to install an exhaust hood that will remove the vapor from the ventilation system. Humidifiers or homemade traps for water (salt or soda poured into shallow vessels) will help in more difficult situations.
Earlier OBOZREVATEL shared how to keep the garage cool in the summer.
Subscribe to OBOZREVATEL channels in Telegram, Viber and Threads to be aware of the latest events.