Trending:
What is the best period for planting raspberries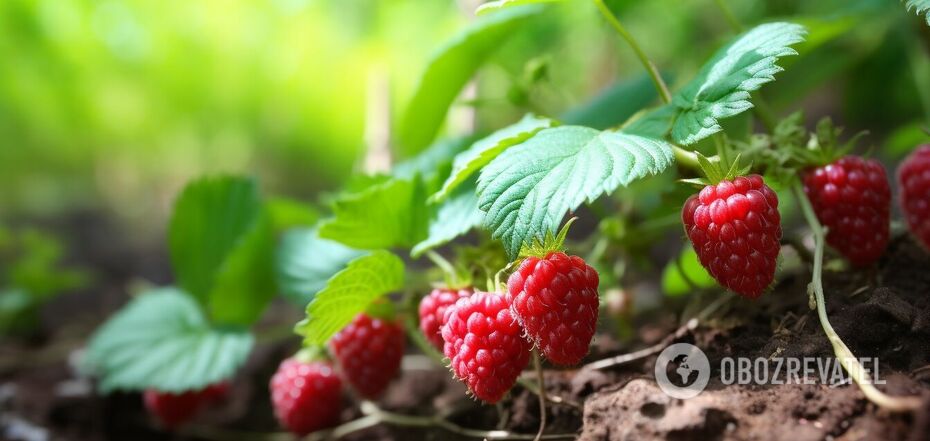 When to plant raspberries
September and October is the best time to plant raspberries. The roots will be able to strengthen well before the first frost, and the plant will yield a good harvest next year.
However, you need to prepare the soil and create favorable conditions for growing a seedling before planting. OBOZREVATEL has collected effective tips to help you do this.
Before planting raspberries, you need to determine whether the seedlings are ready for it: buds should appear on the roots. Early varieties of bushes can be planted in early September, while late varieties are planted at the end of the month in early October. It all depends on the weather conditions. It is better to plant raspberries 15-20 days before the first frost.
It is also worth choosing the right site. It is not recommended to plant the crop after strawberries, because the soil is already depleted and the plant will not be able to develop.
The soil should be of sandy loam or loamy type. If the area has high acidity, it is worth fertilizing it with lime. This saturates the soil with phosphorus and nitrogen.
Place the raspberry seedlings in a bucket of water two days before planting. Then cut off any damaged or dry stems. There are different methods of planting the plant.
Bush method
If you don't have much space for raspberries, then this method is right for you. Each bush should be planted in a separate hole. In this case, the interval between plants should be 0.7-0.9 meters and 1.2-2 meters between rows.
Add compost or humus to each hole. Mix the fertilizer with the soil, immerse the seedling in it, and cover it with earth. Pour about 5 liters of water over the raspberries.
Tape method

This method involves digging trenches rather than holes. Leave 2-2.5 meters between the rows. The trench should be 40 centimeters deep. Fertilize the soil and plant raspberry bushes at a distance of 30-70 centimeters from each other.
The bushes should be pruned immediately after planting. This will help them develop better. To protect the plant from frost, you need to spread mulch around the bushes. You can use hay, humus, sawdust, or chopped corn or sunflower stalks. This layer should be at least 5 centimeters thick.
Earlier, OBOZREVATEL shared how to prune raspberries in the fall to get a bountiful harvest next year.
Subscribe to OBOZREVATEL on Telegram and Viber to keep up with the latest news