Trending:
What inherited items should not be thrown away: signs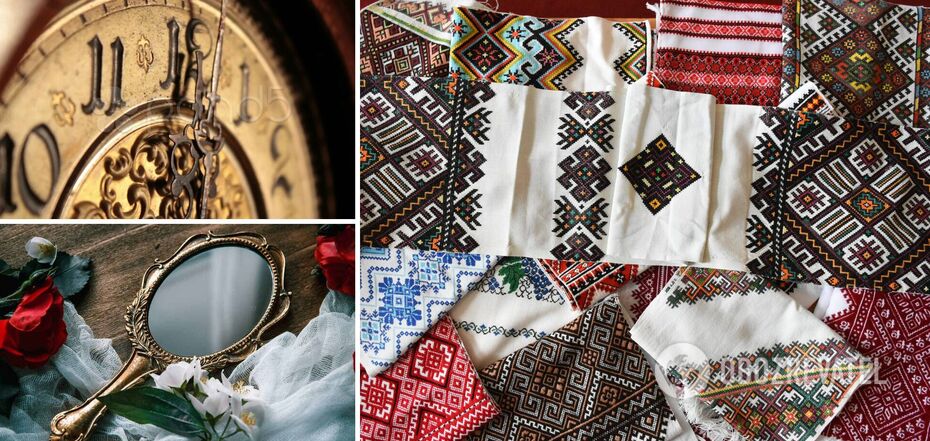 Family heirlooms connect us to our family
Family heirlooms connect us to our familySometimes you can inherit an item that doesn't fit into your life - it's out of fashion or doesn't fit the interior. However, some of these things cannot be discarded because they have a strong energy and connect you to your family. Therefore, it is important to know which inherited items should not be thrown away.
OBOZREVATEL has compiled a list of such items. They can become your reliable amulets.
Rings
This jewellery symbolises eternity, which is why it was chosen as a symbol of marriage. They can also attract money. If the ring is decorated with a precious or semi-precious stone, then this amulet will have a special power depending on the type of stone.
Mirror
The happier was the person who inherited the mirror, the stronger will be the amulet. This object symbolises a connection with the other world and unites you with the ancestor who left it.
Watches
As for watches, the prohibition exists only for donation. If you inherit such an object, it portends a long life. It can also be used to pass on good luck.
Icons
These objects are called "prayerful" - people give the best part of their souls to icons during prayers. Therefore, such an inheritance will be a powerful amplifier of your energy.
Embroidered pillows, towels, shirts
The process of embroidery has always been considered a sacred act, so embroidered items are a strong amulet both during a person's life and afterwards, when they are passed down. Such items have the best effect on the sphere of love and marriage. Therefore, they should not be given as a gift or passed on to someone else.
Earlier, OBOZREVATEL explained why you shouldn't cry on your birthday.
Subscribe to OBOZREVATEL's Telegram and Viber channels to keep up with the latest news.