Trending:
What happens to astronauts' brains in space: disappointing data released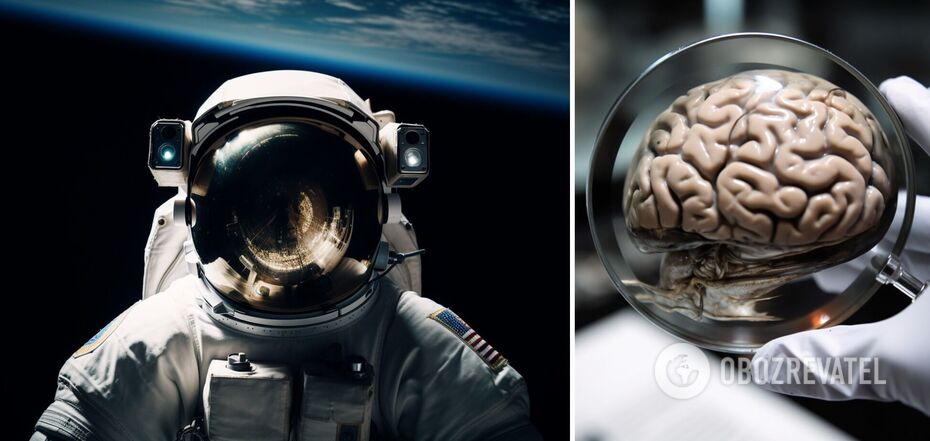 Prolonged stay in space has a negative impact on the brain
Space has a deeper impact on the human body than we ever imagined, and astronauts who fly regularly may be at risk of brain damage. Long-term space missions have a significant impact on the ventricles of the astronauts' brains. Full recovery occurs only after three years without space loads.
This is stated in a study published in the journal Scientific Reports. The authors of the study scanned the brains of 30 astronauts before and after their space journey.
The study leader, Professor Rachel Seidler, and her team examined a group of astronauts before and after the flight, including 8 who were on two-week missions, 18 who were on six-month missions, and 4 astronauts who spent more than six months in space.
It was found that ventricles - the cavities in the brain filled with cerebrospinal fluid - expand significantly during long space missions (six months or longer). It was also found that intervals between flights shorter than 3 years do not allow the ventricles to recover to their normal state.
Australian space health researcher Dr Vienne Tran says that the human body has evolved to live on Earth, which means we have a long way to go to understand the effects of living in space.
She noted that space travel causes the fluids in our body to shift upwards, towards the head, neck and chest, which in turn leads to changes in all body systems. She cited the human eye as an example. The accumulation of fluid puts pressure on the eyeball, which leads to changes in the optic nerve.
The fluid contained in the ventricles acts as a shock absorber (protecting the brain from the skull), but also distributes nutrients and removes waste from the brain.
The authors of the study acknowledge that the consequences of such changes in the brain are not fully understood, but it is safe to say that it can lead to unwanted pressure on brain tissue. According to Cosmos Magazine, this condition is called hydrocephalus and can lead to brain damage or even death.
Tran adds that humanity knows too little about how prolonged exposure to space affects the human body, so it is simply not ready to send a person to Mars and back on a three-year round trip.
"It will take many more years before we can do it safely," the scientist says.
Scientists also know that staying in space affects the musculoskeletal system, so astronauts are forced to exercise for two hours every day to slow down the degradation of bones and muscles. But this does not change the situation with fluid accumulation.
Perhaps artificial gravity, which will someday be created on spacecraft, will help solve the problem, but there is no scientific evidence to support its effectiveness.
Earlier, OBOZREVATEL also reported that something inexplicable happened to mice who had been in space for two months.
Subscribe to OBOZREVATEL's Telegram and Viber channels to keep up with the latest news.