Trending:
What garden accessories should be left for next year and what to get rid of: a list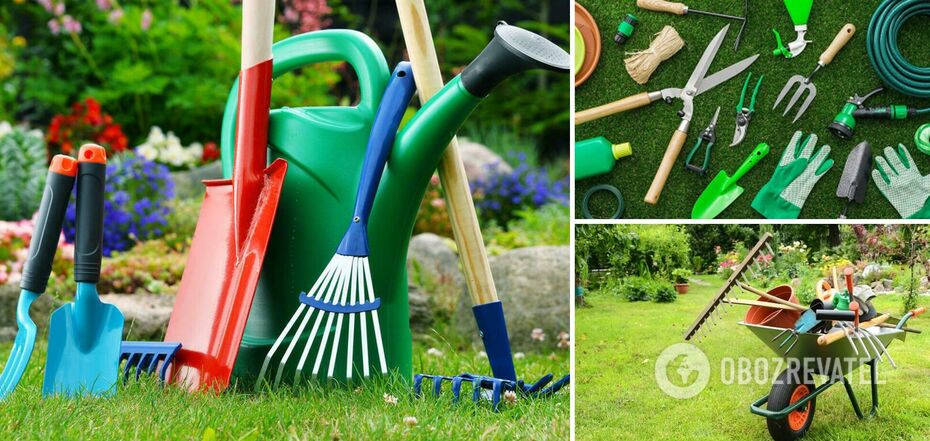 Garden tools
The busy season for gardeners is coming to an end. Every spring we buy more and more gardening equipment, and every fall we have to figure out where to store it all in the winter. It's the perfect time to go through your supplies and get rid of the unnecessary stuff.
There's no need to store things you won't use again, as garages and sheds usually have limited free space. Lifehacker has told you what gardening supplies to keep for next year and what to get rid of.
What you'll need for the next season
Trellises are lightweight, mostly wooden trellises for climbing greenery. They will definitely come in handy in the spring, so you should put them in the garage or shed for the winter.
Pots that are functional enough to hold water should also be placed on shelves in the pantry. All fertilizers, baits, and pest control products have a long shelf life. They should be put away for the winter in a safe place, away from pets and children.
Plastic clamps used to attach tomatoes can be reused from year to year, but you should first rinse them well in water with a drop of detergent.
All tools you have used in the last two years should be cleaned and put away.
Potting soil can be reused, so all half-empty bags of soil and fertilizer should also be saved. They don't spoil, although they may contain worms next year - but gardeners say this is for the best: their appearance is a sign of soil health.
Any lawn or yard care tools - lawn mowers, trimmers, rakes, shovels, etc. - should be cleaned and stored in a dry place until next year.
What you can get rid of
Tomato cages look worn and bent after use, and small, cheap devices deteriorate quickly. If you can afford to replace them with better and bigger ones next year, it's time to get rid of the old ones.
Reconsider whether you need all the garden gnomes and statues. If some of them don't fit the overall concept of the garden and have been standing in the shed for many years without doing anything, you can give them to someone.
String lights that no longer work and need more than one or two bulbs replaced should be thrown away. Broken furniture, dirty or torn chair cushions, and damaged sun umbrellas are unlikely to be useful.
Cracked plastic pots or planters can be safely taken to the trash. Old garden gloves can be washed several times, but it is better to buy new ones in the new season. Pay attention to broken garden decor - if you don't want to spend time and money to fix it, just make room for something new.
OBOZREVATEL also told you that improper storage of a shovel, for example, in a damp room, leads to rust. Read the article to learn how to save rusty shovels and tools.
Subscribe to OBOZREVATEL's Telegram and Viber channels to keep up with the latest developments.