Trending:
What everyone learned German in the USSR: an explanation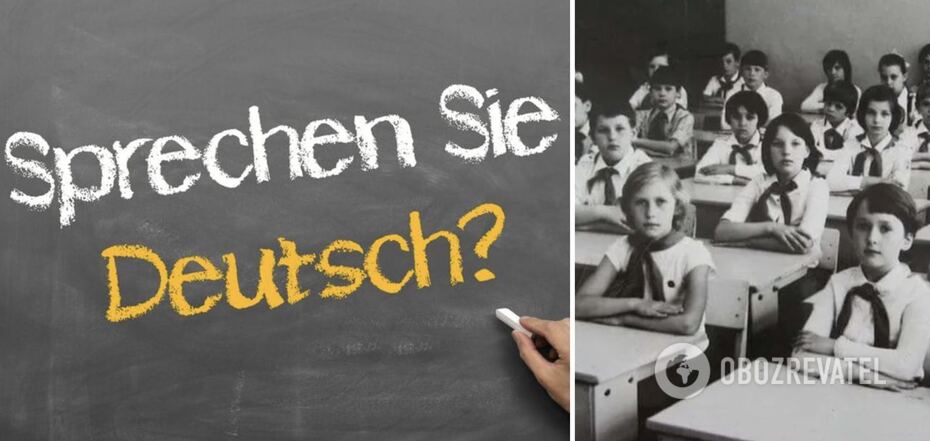 In the USSR, German was studied en masse
"I learned German at school" - this phrase, popular among the older generation, usually means that a person knows neither English nor German, and in general does not know any foreign languages. Have you ever wondered what German or, in the extreme case, French was taught in the USSR?
After World War II, English became the language of international communication, but German was massively taught in Soviet schools until the perestroika period. OBOZREVATEL analyzed what in the USSR were taught German and French and how they switched to English.
The British Empire was the largest colonial power in the world, but in the early twentieth century, English in the countries of eastern and central Europe did not gain mass popularity. French was considered the language of diplomacy and culture, and German was called the language of the scientific community. Most scientific works were written in German. International events were conducted in French and German, so there was little point in learning English on the continent at that time.
German was studied in the USSR precisely because it was considered the language of science. An educated person of those times, fluent in German, could read any literature and scientific works in the original.
The situation changed somewhat after the Second World War. Hatred of the enemy was transferred to the language. Countries massively refused the compulsory study of German in schools and universities. The USA became a superpower, English became the language of international communication.
However, the USSR was in no hurry to switch to learning English. During the Cold War, the United States became the main enemy. In order to give schoolchildren a choice in learning the language, the whole education system would have to be reworked. The transition to English in the USSR took a very long time. When the entire civilized world was actually becoming English-speaking, the Union continued to teach German as the main and only available foreign language. Only during perestroika was it possible to choose.
Earlier OBOZREVATEL told, what Soviet habits should finally be abandoned.
Subscribe to OBOZREVATEL channels in Telegram and Viber to be aware of the latest events.